Snail Mail Pin – $3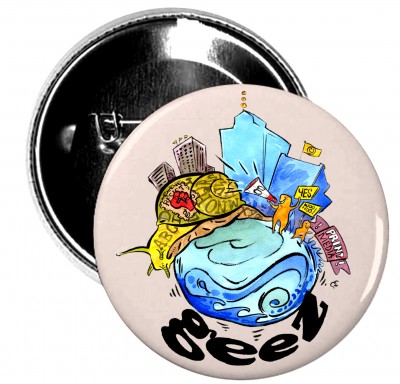 At Geez, we believe in pen and paper. We believe in the power of words. We believe in slowing down and taking time.
In this pin, we honour the snail's pace of life – which is one with print media and letter mail.
This pin is by Owen Swain. Aprox. 2.5 cm (1").
Note: If you're purchasing small things like this pin, shipping costs may be overestimated at checkout. Please email us at subscriptions@geezmagazine.org if shipping costs are prohibitive.