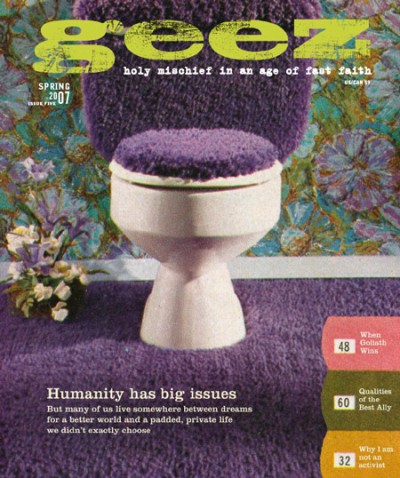 Buy for $5.00
You've talked about all the problems of the world. Things feel urgent … DO something.
Then, the waiter asks if you want a refill.
Whew!
Now's your chance to avoid this awkward point of decision.
But this time it's different.
You Decide to take the first small steps.
People change all the time. Why no take a big step?
It's time to test my faith. I'm gonna act, even though I have no guarantee I'm doing the right thing.
I can only hope to maintain a desire to, hmm, align with the great universal story.
Or, as I used to say, follow the will of Gog.
Three questions


12

The failed princess


23

Valium for Breakfast


24

The culture of money


25

McAid


28

Why I am not an activist


31

The burden of heroics


35

To do


38

Warm blemish


39

Not guilty


40

Second chance


42

Grace


44

Stillness


45

The truth shall set you free


52

The limits of democracy


66

Give to Caesar what is Caesar's


67

Singing for good


69

The washing


70

After Amichai


71

With my face towards the sun


72

She who hears the cries of the world


74

The guru of New Jersey


86

Cucumbers


95