The Rise and Resist Set – $35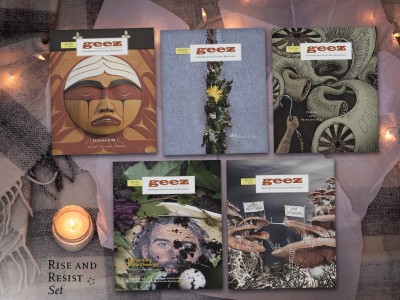 Consider this set a pump-up playlist for radical action – whatever that looks like for you. Flip through these pages then go fight the powers that be!
Includes Geez 39: The Decolonization Issue, Geez 59: Powers and Principalities, Geez 56: Disobedience, Geez 62: Dismantling White Theology, and Geez 66: Global Resistance and Solidarity.