Geez Respite T-Shirt – $30 [PRE-ORDER]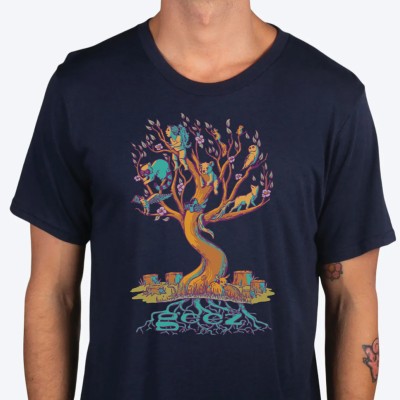 The last tree standing hosts a variety of animals, finding deep roots amidst destruction. The tree roots offer the grounding knowledge and inspiration that sprout from our Geez community.
Art by Meg Lemieur.
Royal Apparel, made in the U.S., organic cotton, union-made.
This shirt is now available for pre-order. After the pre-sale this shirt will be $30. Please note this image may have slight differences to the final product.