Compost Geez T-Shirt – $30 [PRE-ORDER]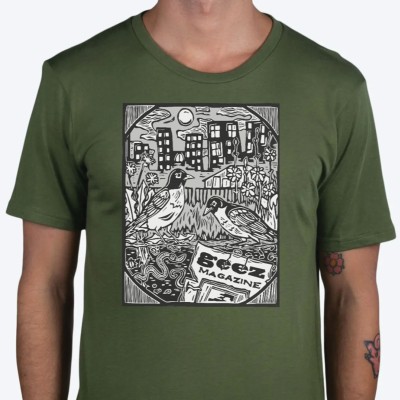 American robins are an animal whose migration habits are already affected by climate change. They mark the changing of the seasons. Here, they feed off worms who are decomposing an issue of Geez, surrounded by dandelions and chicory.
Art by Sarah Fuller. Read more about the inspiration for this shirt.
Royal Apparel, made in the U.S., organic cotton, union-made.
This shirt is now available for pre-order. After the pre-sale this shirt will be $30. Please note this image may have slight differences to the final product.