Store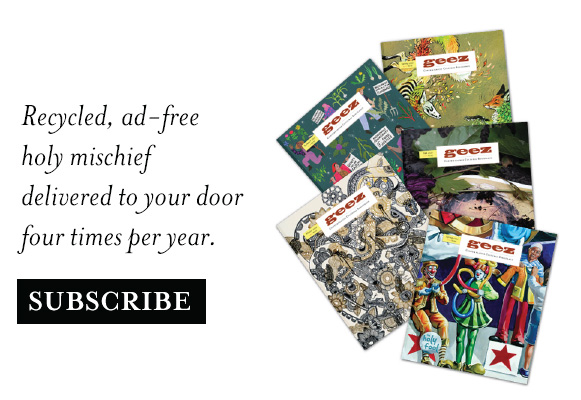 Unlike the vast majority of magazines, we rely on reader support to make things happen. This direct reliance on an engaged community of supporters makes us ever-mindful of how to serve you — and not our corporate sponsors — best.
Buy a subscription
and get four issues of inspiration and education for people at the fringes of faith.
Make a one-time donation, or become a coveted Geez monthly donor and get a free, ongoing subscription. Donate now.
Wanna get your hands on a past Geez issue? Let us help you time travel. Check out all of our previous publications here.
Want more from Geez? Get apparel, pins, booklets, and everything else here.