Civil Disobedience
Reverend Billy Starts 'Write-In' at Trump Tower Garden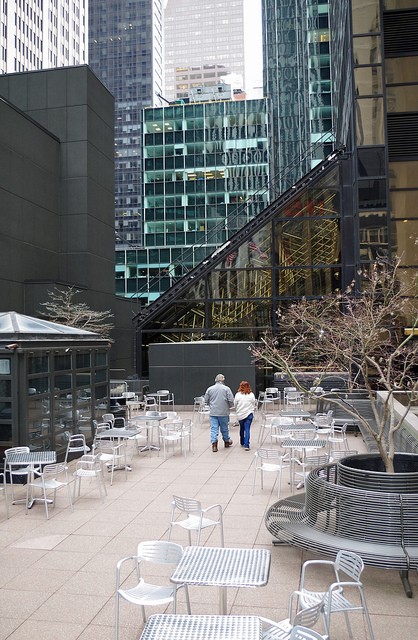 Friend of Geez and New York City-based performance artist-activist Reverend Billy Talen of the Church of Stop Shopping recently started a chain of 45-minute writing sessions in the garden of Trump Tower.
On May 25, Rev. Billy wrote a journal entry of sorts later republished in the Daily Kos. In it, he explained how his posse had been coming to the Trump Tower every day for the previous week, taking walks in the "weird museum, dedicated to a single man's aspiration for billions of dollars."
After noting the presence of many cops, he recounted a vision of sorts, in which he saw the likes of whistleblower Reality Winner, Chelsea Manning, Nina Simone, Arundhati Roy, and Patrice Lamumba, all in the mall. They were followed by people from Egypt's Tahrir Square, Greece's Syntagma Square, and New York City's Zuccotti Park.
"They pack the elevators and escalators, rising up through the gold," he concluded. "Where are the tourists? No-one is a tourist anymore. No-one is shopping. There is someone here who will carry the dream out of the street and up into the tower."
According to another entry from Reverend Billy published in The Villager, the Trump Company is required to keep the garden open for public use, in exchange for an agreement made years ago to extend the tower's height by two dozen floors.
James Wilt is a Geez contributing editor and freelance writer living in Calgary, Alberta.
Dear reader, we welcome your response to this article or anything else you read in Geez magazine. Write to the Editor, Geez Magazine, 400 Edmonton Street, Winnipeg, Manitoba, R3B 2M2. Alternately, you can connect with us via social media through Twitter, Facebook, or Instagram.
Image: Robert Fitzpatrick, CC BY-NC-SA 2.0