Resources for Further Reading
Looking for more refreshment for your soul? Here are just a few texts the Geez staff recommend for further study on watershed discipleship.
The big picture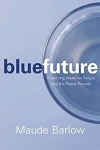 Blue Future: Protecting Water For People and the Planet Forever by Maude Barlow – Key principles towards a "water-secure and water-just world."
The Sacred Balance: Rediscovering Our Place in Nature by David Suzuki – An ambitious and compassionate vision for ecological sustainability.
To find out which watershed you live in, visit Canadiangeographic.ca/watersheds in Canada, or cfpub.epa.gov/surf/locate/index.cfm in the U.S.
Religious
From 'Creation Care' to 'Watershed Discipleship': Re-Placing Ecological Theology and Practice by Ched Myers – Christianity in the 21st century will unfold "either in light of or in spite of the ecological crisis."
Watershed Discipleship: Inhabiting Bioregional Faith and Practice, edited by Ched Myers (forthcoming in 2016 from Cascade Books) – This promises to be a refreshing incarnation of Christian faith, ecotheology, and urban activism. See an excerpt in this magazine on page 38.
Rewilding The Way: Break Free to Follow An Untamed God by Todd Wynward – A biblical and prophetic call to place-based activism. See an excerpt from Todd on page 36.
Laudato Si' – Pope Francis' encyclical letter about climate change is groundbreaking for the institutional church. If cats are more your thing, read Laudato Z'ine by Pope Francis and the Vati-Cats at Rosemarieberger.com.
For your study group: Kairos offers a free pdf for leading a Watershed Discipleship Workshop at kairoscanada.org/product/watershed-discipleship-workshop.
To care about water is to care about place
A Place in Space: Ethics, Aesthetics, and Watersheds by Gary Snyder – Classic reflections from the "poet laureate of Deep Ecology."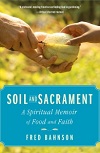 Soil and Sacrament: A Spiritual Memoir of Food and Faith by Fred Bahnson – How people of faith are re-rooting their lives through gardening.
Cultivating Reality: How the Soil Might Save Us by Ragan Sutterfield – A theology for "the priesthood of all farmers and the farmerhood of all peoples."
Gaia's Garden: A guide to Home-Scale Permaculture by Toby Hemenway – A practical handbook for creating a backyard ecosystem.
In-depth analysis
Ethical Water: Learning to Value What Matters Most by Robert Sandford and Merrell-Ann Phare – A short, useful primer. Water is something we share with non-human life and matter, and the process for how we decide what to do with this contested resource is an important part of water ethics.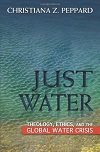 Just Water: Theology, Ethics, and the Global Water Crisis by Christiana Z. Peppard – Ethical and theological analysis of the global fresh water crisis. One of the go-to academics in the field.
Swimming Upstream: Collaborative Approaches to Watershed Management edited by Paul Sabatier et al. – A technical look at environmental policy and management that also considers social and economic factors.
Water, Place, and Equity edited by John Whiteley et al. – Argues that equity rather than efficiency should govern water use. Takes a social contructionist approach. Worth the read.
Know too much already? Refreshment for your inner spirit


Red Bird and Why I Wake Early by Mary Oliver – The writer of "You do not have to walk on your knees/for a hundred miles through the desert, repenting" observes the natural world.