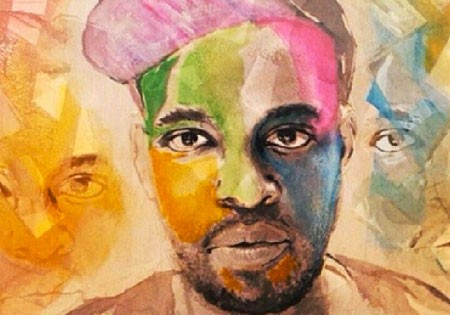 Flying Colours
by Shad
Black Box Recordings, 2013
"Warmest wishes to those that chose to visit the show," shouts Shad, opening his new record by inviting everyone within earshot to clamp on some headphones and spend an hour getting lost with Flying Colours. "My aim's to entertain and inspire," he says, too humble to add celebrate, congratulate, frustrate and educate to his musical to-do list.
In the nearly three years between this album and his last, Shad offered Melancholy and the Infinite Shadness and The Spring Up, two playful and ridiculously catchy EPs. Flying Colours opens with a bang and a richer, more complex sound than the EPs and a serious sonic growth spurt since his third album, TSOL. Turntables, synths and samples offer hip hop an astonishing palette of sounds, and Shad puts it all together brilliantly.
"Stylin'" is the coolest song on the album, a playful mix of boasting – "Whenever I head to the meet / I'm always ahead of the heat / head of the class" – and self-deprecation – "you refined and you all slick, talking Français, some 'je suis dining with chop sticks' you sly dog!" – featuring a soulful chorus by Saukrates that absolutely soars. And "Fam Jam" is the catchiest song on the album, launching from Jay-Z's "Not bad, huh . . . for some immigrants" into a hip-hop anthem that celebrates immigrant culture with a raucous, cheerful party. If you weren't listening carefully you could easily mistake the buzzing bass and marching drumbeat of "Remember to Remember" for a lost Kanye West track.
Playful, catchy, cool sounds help lighten some of the existential burden of Flying Colours. Shad is so smart and witty that his aim to "entertain" is sometimes a bit out of balance with the heavy, cerebral themes he covers. Critics have called it his most personal record, but a better explanation is that he's simply growing up: at 31 he's studied more, listened more, loved more and suffered more than when he was 23. "Progress" is an abstract rumination on entertainment, money, race, sex and pop culture, displaying more overlap with philosopher Cornel West than rapper Kanye West. "Love Means" is a gorgeous, pulsing song about selfless love, hard-won lessons after the relationship disintegration so painfully articulated in "He Say She Say." But Shad still knows how to be playful: "Long Jawn" sports a simple beat that grounds the stream-of-consciousness rhyme on sports, girlfriends, Drake, pickup basketball, activism, nostalgia, heartache, consumerism, violence and fast food, with Shad somehow cramming more words into six minutes and 58 seconds than most of us can fit into a whole afternoon – "hold on," he warns, "this song is long as the constitution!"
The sounds on Flying Colours might make you want to move your ass, but Shad's conscience and consciousness will fiercely kick your ass: cite "Remember to Remember" in your "conflict resolution" term paper or play it on the dance floor, it works just fine either way. I've only dipped my pinky toe into hip hop, but it seems to me that the prophetic potential sometimes gets lost in the shadows of towering egos. Witness Kanye West, whose voice has lost so much of its critical edge because his power-hungry persona keeps getting in the way. Kanye's sounds may be what we want, but Shad's message is what we need. Flying Colours is art that stands strong, deflecting the ego, pointing beyond itself, with Shad reading the times with a critical eye and reframing wisdom in fresh, surprising ways. For those who think hip hop is too polluted with posturing and machismo to carry a prophetic voice, Flying Colours might be a conversion experience. – Reviewed by Kurt Armstrong