Civil Disobedience
Blockade in Minneapolis Supports Black Lives Matter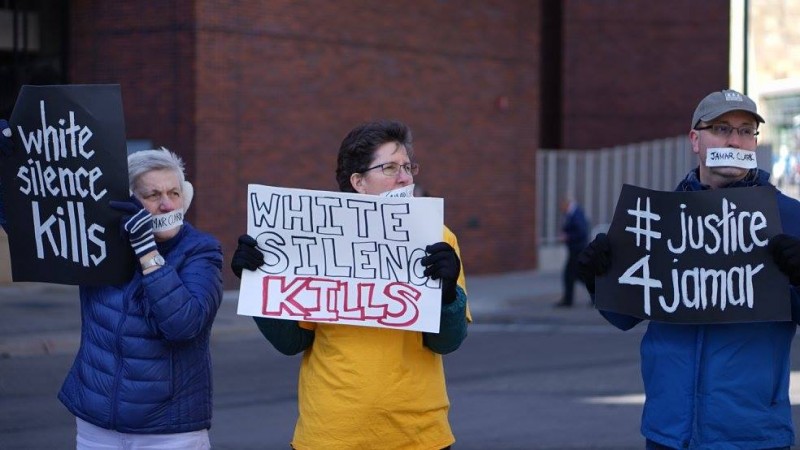 On April 11, over 100 Catholic Workers and clergy blocked two intersections and a train line in Minneapolis, preventing access to the opening home game of the Minnesota Twins.
The protest was held in solidarity with Black Lives Matter Minneapolis in an attempt to recruit more white allies to the movement. According to CBS Minnesota, police arrested 25 people.
Kelly Walling, a Catholic Worker from Duluth, told CBS Minnesota that "Catholic workers traditionally oppose war and we feel that this is a war on black people, and so we oppose that."
A central demand of Black Lives Matter Minneapolis is the reopening of the Jamar Clark shooting case, in which two police officers shot and killed a 24-year-old black man even though he was allegedly lying on the ground in handcuffs. Black Lives Matter Minneapolis organized a protest in the massive Mall of America just before Christmas to petition for the re-opening of the case.
James Wilt is the Civil Disobedience editor for Geez magazine.