Small Life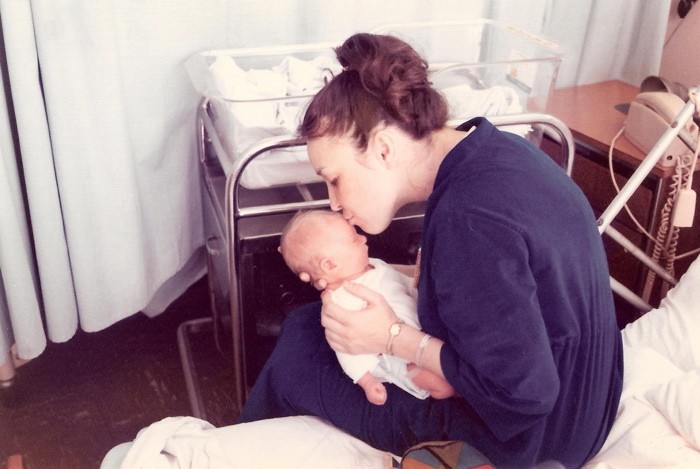 My second child, our son Josiah, lived only a few minutes after he was born.
I held him in my arms as he died. I held him, also, for nine months within me.  
After a routine ultrasound partway into the pregnancy, and a subsequent flurry of tests and meetings with some of the brightest obstetricians and geneticists in the world, we were given the news of a 'lethal' diagnosis: our baby would not live after he was born.
Josiah's tiny body was not capable of survival outside the womb. By every standard in this world, he was frail, weak, small. Yet his place in our family – a place marked, now, by absence – is felt deeply, made real in no relation to size or age.
The remaining months of his life within me, with us, were rich and poignant – they were his life with us.  
Our time with Josiah was so intense that I was often completely absorbed within it, thick with the heaviness of the journey and wanting to be as present as possible with him in the days we had together. We sought to know him in what ways we could, to remember and hang on to meaning wherever possible. At times grief overshadowed the gladness of the little life growing in me, and holding on to meaning seemed impossible; ludicrous, even, in the face of our reality. Then Josiah would kick, or curl up against the side of my belly in his sleeping spot, and my joy was real.
Josiah's presence in those months gave me new eyes: the lens of his life, through which everything looked different. Even my breath was meaningful. I was overwhelmed one day at the realization that I was breathing for him – and without me, he would not – and breath itself became a focused act of love.
My finding of significance in every element of Josiah's life with me was, perhaps, natural – he is my child. More strange and amazing to me was the slow realization that those around us, sometimes not even especially close to us, were deeply impacted by my baby's small life; his death; his life anticipating death. Friends spoke of his "beauty and fragility," and of what they had learned from him. I found this stunning. Learned? What could they possibly be learning? The notion sat gently in my mind, present but not understood, and I thought of Mary, another mother treasuring strange things in her heart.
I'm not a fan of the common Christian notion that our lives are a series of intentionally-laid lessons. The life of my son is not a lesson: he is a person, sacred and made in the image of God. This wound of grief I now carry is not a lesson either. It is the present manifestation of my love for him, of the pain his absence causes: an emblem of my life with/out him. And yet, somehow people learned. Perhaps Josiah, himself, was teaching us. I don't fully understand, but I trust that others who say they have learned something powerful are speaking truth, and therein is meaning.
One friend spoke of the "testament to life" Josiah was – and he certainly didn't mean anything political by it. People wrote poems about him; made blankets with incredible tenderness, knowing he would not use them; were moved to create art and give gifts to him, to us. They wrote of their own fragile hopes and losses; of their sense of horror and helplessness at our loss; their sense of their own loss in Josiah's death. They spoke and wrote to us of Josiah as one who had impacted their lives; from whom they had learned a deep lesson about life, or love, or beauty. I wondered, hazily, if I would learn, in another realm in which I hope to better know my child, that he has the heart of a teacher, a mystic: a small and silent desert father.
I don't understand, still, what they all mean. The wound remains open in my heart, and will be until I hold him again. But I will hold, safe within me, the knowledge that there is meaning in the life of my son, far beyond the sum of his days with us; a mystery beyond what I can know.
Leanne Wild lives in Toronto. Josiah is one of her three children.