Experiments
My Encounter with Trees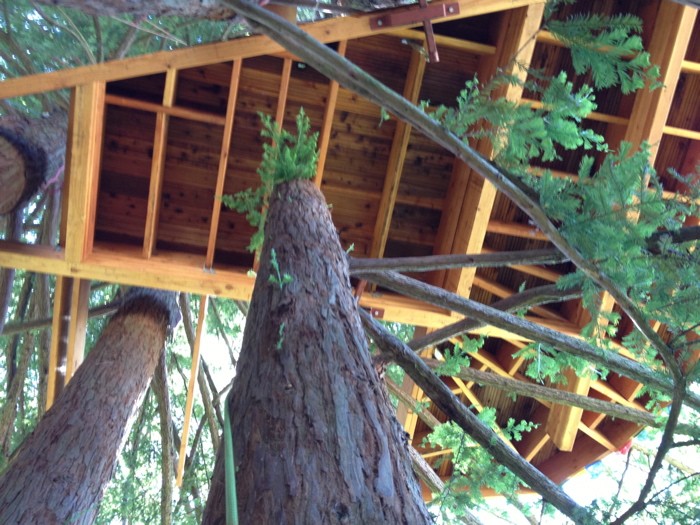 When my wife Jill and I visited some land just outside of Newberg, Oregon, I was immediately drawn to the single 111-foot Sequoia standing on the property.
It has seven trunks all splitting off from a base the size of a small car. When I climbed into the tree and stared up, I knew this tree wanted me to build a treehouse up there.
In July 2012, we bought the land and spent the next nine months renovating the dilapidated house that was on the property. In March 2013, we moved in.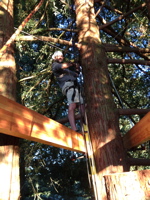 As for the treehouse, a tree-expert friend of mine offered his help and we managed to build a 33-foot-high platform for the base. This required harnesses, climbing gear, pulleys, ropes, and hundreds of trips belaying down the centre of the tree. The plan is for the treehouse to be a year-round study with a sleeping loft and composting toilet. It'll also serve as a place of healing and a guest house for writers-in-residence.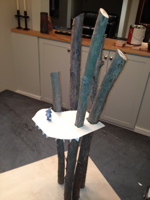 It's still a work in progress. I'm paying as I go, using recycled or rejected lumber when possible. Last summer, I spent over a hundred hours writing up there – in a hammock with a make-shift desk. The treehouse is close to being finished – two walls are framed along with two enormous windows. The estimated time of completion is May or June 2015.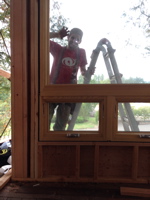 So far I've learned that treehouses bring out the wild-child in us all – what I call the treehouse perspective. I've noticed that my heartbeat slows down when I'm in the tree, that things that bothered me five minutes ago no longer bother me when I'm up there. When I come back down, I bring that treehouse perspective with me.