Feministry
Scripture Verse Challenged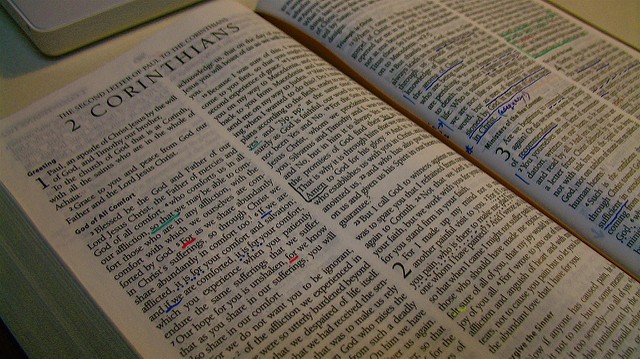 New evidence has been discovered which questions the authenticity of a biblical passage traditionally used to limit women's participation in Christian leadership.
Philip Barton Payne, a New Testament professor at Fuller Theological Seminary, discovered a symbol written beside 1 Corinthians 14:34 in one of the oldest surviving Greek Bibles. The symbol was identified as a " distigme-obelos, " which is a symbol used to identify verses added to a text after its original writing.
1 Corinthians 14:34, which states that women should be silent in churches and be in submission, has been used to prohibit women from ordination and other positions of leadership within the Christian church.
The authenticity of the passage has been previously questioned, with many scholars claiming the style and content is inconsistent with other Pauline texts.
"So even before this I felt the argument was overwhelming but I think this clinches it," said Payne to a reporter at the U.K.'s Daily Telegraph.
Bre Woligroski is the Feministry Editor for Geez Magazine.
Image: Alex Leung, CC License