New Words Can Bring Liberation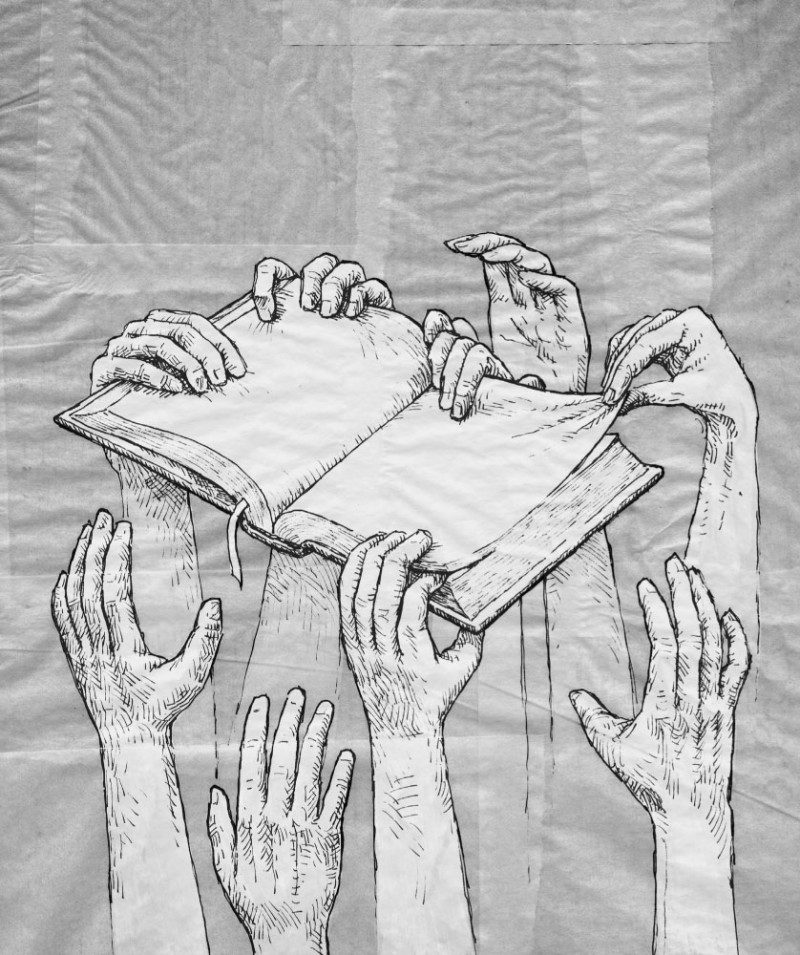 Snow fell outside in the late night. The candle was still lit. Six women sat in our living room catching up after our weekly Lectio Divina (meditative scripture reading).
One woman said, "Can I ask a question? I was at a conference where you had to write down your preferred pronouns. What is that about?"
It led into a beautiful, vulnerable conversation among cis-identified intergenerational women coming from a variety of understandings of gender fluidity. We named our experiences, our privilege, and our blind spots as we discussed the use of pronouns. We talked about how "they/them" can feel awkward and how we have to slow down our minds enough to not just depend on the assumptions of our eyes. It is something that has to be unlearned and practiced.
I was thinking about my own need to shift language, I suddenly realized that I had been doing it for years. Since I was 10, my heart sinks, my skin crawls, and my spirits rise with rage each time I hear God referred to as "he." Identifying God as male limits who I believe God is, casting God into a system of power and patriarchy. And each time "he" is said it denies my being as part of the sacred. The repetition of pronoun is enough to wound my spirit and make me run for religion's exit sign.
So, for two decades, I've been experimenting with my tongue. I can read scripture out loud or sing hymns shifting to gender neutral pronouns without missing a beat. I've played with pronouns shifting God to "her," listening to both the breaths of discomfort and of freedom from the community gathered. I have known in my gut the power of oppression and the power of liberation in the simple he, she, and they. If I can feel the pain of pronoun being forced upon my understanding of the sacred, then I can certainly begin to understand the pain of pronouns being forced upon one's own body.
So, I will embrace the awkward sounds and make room on name tags, for it is by liberating God that I too can practice liberation for all those created in that same image.
Lydia Wylie-Kellermann is a writer, editor, activist, and mother. She lives with her partner and two sons in the neighbourhood where she grew up in southwest Detroit. She is the co-founder and curator of www.RadicalDiscipleship.net, a daily-updated blog focused on telling stories about what is happening on the ground among faith communities that actively yearn for a world defined by peace, justice, and dignity for every living being.
Image: Darryl Brown
Dear reader, we welcome your response to this article or anything else you read in Geez magazine. Write to the Editor, Geez Magazine, 400 Edmonton Street, Winnipeg, Manitoba, R3B 2M2. Alternately, you can connect with us via social media through Twitter, Facebook, or Instagram.