Don't expect nonbinary to look a certain way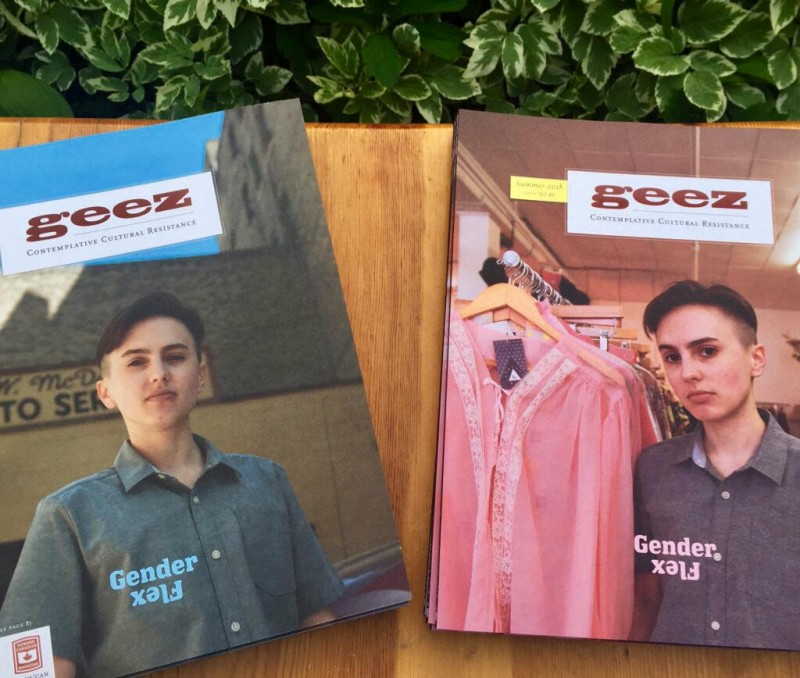 For the covers of this issue of Geez magazine, Sam K. MacKinnon navigated gendered spaces and posed for photographer Callie Lugosi. See words from Lugosi below.
Even as the world begins to acknowledge nonbinary people and their existence (we've always existed, by the way), the pressure to present in a way that makes sense is crushing. The pressure to exist perfectly in the middle of the gender spectrum, to present androgynously, to bear no markers of the gender you were assigned at birth. These expectations are a prison of their own.
It's impossible to move as fast in our becoming as the world wants us to, and impossible if what we want to be doesn't line up with that.
The truth is that nonbinary doesn't have a "look," and the expectation for it to have one is only further evidence of the stranglehold that the gender binary has on our collective consciousness.
Callie Lugosi is a photographer and writer based in Winnipeg, Manitoba, Treaty 1 territory and birthplace of the Métis Nation. Lugosi blends fine art with documentary photography to create a visual record of their queer experience.