News
Ke$ha: 1, Westboro Baptist Church: 0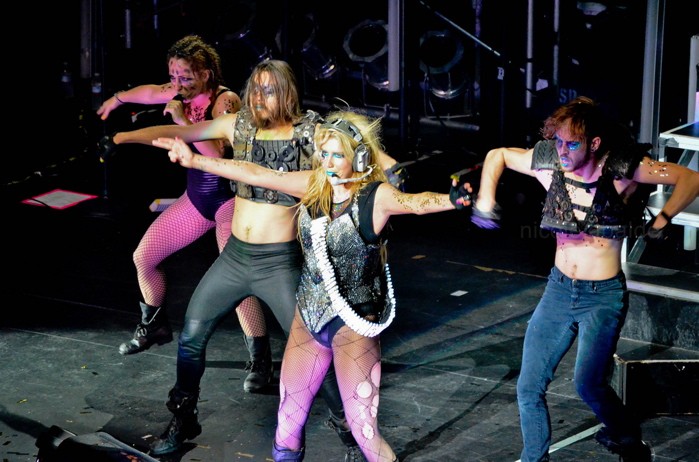 Pop star trolls the hate group's protest with hot dancers
Ke$ha, the bisexual pop star, isn't known for her work as a minister (she got ordained online). She is, however, renowned for oozing sparkles through her pores and "[giving] the haters the finger."
So after Westboro Baptist Church, the Kansas-based Baptist congregation often described as a hate group, sent protesters to her Nebraska concert in August, Ke$ha sent them a little present.
The WBC stood outside the concert, chanting a parody of "We R Who We R": "You think you're superstars, God hates who you are!" Meanwhile, three of her backup dancers showed up to do the song's signature dance moves.
The trio of gentlemen thrusted their buff bodies and sashayed to the church's remake – probably not the reaction the "haters" were expecting.
Although you kind of have to wonder: how much do these folks really hate Ke$ha, if they took the time to listen to her music, create alternative lyrics and memorize the tunes? Maybe they just couldn't afford concert tickets. Sources: BuzzFeed.com, ReligionDispatches.org