I'm still not a hippie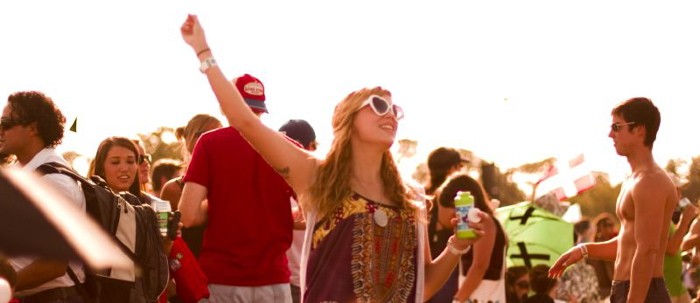 I have a house, a car, a job, and many things.
What I'm lacking is success with the hippie way of life.
When I was a little girl in the 1970s I got lost in a department store. The woman who rescued and delivered me back to my mother was a lovely young lady with long, straight hair. My mother said she was a hippie. I thought she was the most beautiful woman I'd ever seen, and from then on I wanted to be like her.
I still want to be one. I secretly have a few of what I consider hippie outfits, although I doubt real hippies care about fashion choices. I even have the flower-child floral headband, though it has artificial flowers, which probably isn't very groovy at all. I'm working on a hair length that is more of a religious choice than a style.
I've never smoked marijuana or taken drugs. I'm also terrified of group bathing. But, I do yoga and don't eat meat, so surely I'm on the right path.
Maybe this enchantment is why I've always thought it would be a good idea to open up our home.
For the past decade the Pastor and I have frequently and freely opened our home for communal, zen-like living with others. It seems like we've always got at least one spare person living with us.
The people who have lived with us all have one thing in common: we have ended up hating them.
It seems like every time we come away from the experience we say the same thing: we are never going to do that again. Yet somehow we always do. It's like we're taking hallucinogenic mushrooms and forget. In fact, we have a person living with us right now and it's not going well. And, as much as I'd like to never do this again, we already have the next stay lined up.
One summer a college student lived with us. The first week my husband was out of town. When he returned I told him that she took hour-long showers. He thought this was just hyperbole on my part. The next time she took a shower, he started his stopwatch: it lasted longer than an hour. He explained to her this wasn't cool, but she just giggled and continued taking hour-long showers.
Another time someone living with us took my husband's bicycle out at three o'clock in the morning and it was stolen. The student explained that it was our fault for not having a bike lock.
We've never taken money from anyone. It has been quite the eye-opener for us that we seldom get a thank-you for letting people live entirely free. I've recently suggested to my husband we would be better off taking money from people and giving it to charity. At least then we wouldn't feel so badly taken advantage of.
We've continually loaned out cars or given away food and money without expecting tax advantages or recognition. I don't write these things to toot our horn; we've really just tried to reflect and embody the life of the kingdom. The problem is that no one else wants to drink our Kool-Aid.
Why have our attempts to live in generosity and peace and harmony done nothing but make us feel like failures as host and hostess in the hippie way of life?
I haven't sold out yet. I still live in hope of a world where we can all live together in harmony. But, it seems like my husband and I are getting ourselves trapped in a bubble that's becoming smaller and smaller, frustrated with the world around us.
I might be a complete failure at being a hippie, but there's one more house guest left to change our minds. For now, I will keep growing my hair and dream of the day when we will live in a one-room house in Oregon. Maybe then I'll chill out.
Carrie S. Martin lives with the Pastor and her three children in the Bible Belt.