Culturosities
Climate name change campaign is hilarious . . . and maybe even effective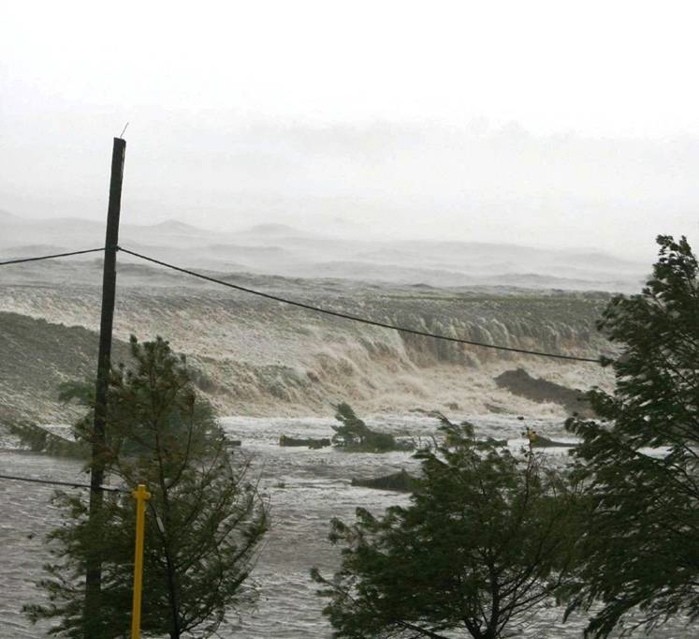 Bill McKibben's climate change activist organization 350action.org has launched a clever new awareness campaign to change the way tropical storms and hurricanes are named. A new video featured on the website, climatenamechange.org# calls for these increasingly common storms to be named after prominent climate change deniers, particularly elected officials in the United States, rather than perfectly harmless people named Sandy or Katrina.
The video opens with images of people who have the misfortune of sharing a name with storms that have displaced and devastated whole coastal regions. Showing boarded up windows spray painted with messages like "We all hate you Katrina," it asks what the Katrinas of the world have ever done to deserve this. On their site you can even log in through Facebook to find out just how many of your friends have had their names besmirched by destructive weather patterns.
350 Action proposes that storms be named instead things like "Speaker John Boehner" or "Congresswoman Michele Bachmann." The group illustrates just how salient this could be with realistic-looking weather reports, news coverage, and press conferences that feature some great lines like: "If you value your life, take shelter from Congresswoman Michele Bachmann." Or, "Thousands of pets have been displaced or killed by Governor Rick Perry."
The video directs supporters to sign a petition to make the new hurricane-naming protocol official, making this satire a gratifying reality.
Check out the video and the petition at climatenamechange.org