Far from signal land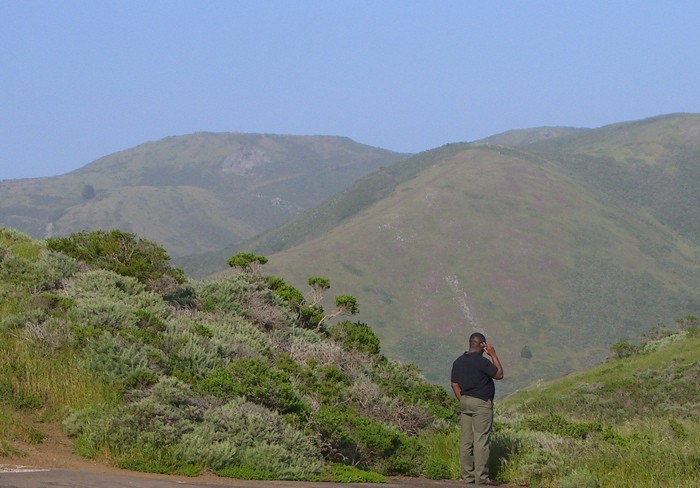 At 7 a.m., my motorcycle skidded into the plaza of a dirt-road town and my cell phone came into signal, beeping several missed calls.
The day before, I had crossed a river on a friend's donkey to catch an early motorcycle to the town where the bus could get me to the office by 9 a.m. I called back one of the numbers and was asked to attend a meeting.
"You could have let me know earlier," I said as I tried to knock the mud off my sandals, remembering I had no change of clothes for my sweaty tank top.
"Yes, but you didn't have a signal for four days, remember?"
I'd been living in a valley in the mountains of Colombia's Caribbean coast doing community development work – with no signal. Well, one bar showed up at two different bends in the road, which other folks in the community started calling my "office." They were geniuses at catching waves by tying string to their phones and hanging them from tree branches or stray nails, but I was consistently hopeless. I misheard information over the crackling line, and missed meetings and phone calls from my family in the U.S. I went to bed early and my friends called other people in their moments of distress.
I often walked to visit agricultural projects in the burning rays of the midday equatorial sun and always carried my cell in my pocket in a plastic bag in case of rain. Signal was better the higher up I was; I perched on fence posts or flimsy plastic chairs as I watched my friends farm corn and yucca.
Most days, I gave up on the cell waves and sent slips of paper to community leaders with the people that passed me on horseback, or I flagged down motorcycles and jeeps and sent verbal messages to people farther away on the rutted roads.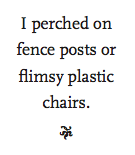 I became exasperated from walking for miles only to find someone not at home, or from calling someone to cancel a meeting only to get voice mail, apologizing when they showed up having wasted $20 on transportation. So when I moved to "Signal Land" last September, I started wearing clothes with pockets so I would never leave my phone behind and miss a ring. I remembered what it was like to trek to find signal, only to get voice mail, so I disrupted anything to answer – at 7 a.m. or at 10 p.m.
I still work more because I can work all the time – only, seven months later, I find myself wishing for the cool evenings in the town where I sat under a palm roof with my neighbours and talked, uninterrupted by any noise except the chirping of frogs.
Larisa Zehr's love for face-to-face conversation and reading body language reminds her to stay offline. She lives in and out of signal in the mountains of Colombia's Caribbean coast.