Editorial
Welcome to Geez 2.0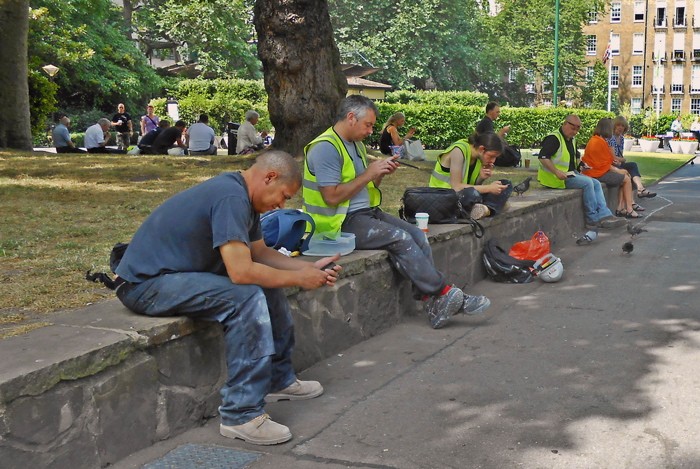 When others have sped up access to their magazines, we've deliberately not kept pace. We have always given privileged status to the print medium. The internet has blossomed (you could say ballooned) since we first launched almost 10 years ago. We can't avoid new technology; we still use it as a tool to spread the good word (you could say "evangelize") about modest lifestyles, love for neighbour, and resistance against hostility. At the same time, we don't want to be pushed around by the latest innovation.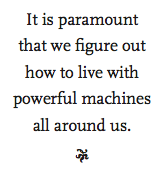 It is not easy to navigate the distance between machines as slaves and machines as monsters. They have, admittedly, become our friends. In my mind, however, they are untrustworthy. Hence our need to be deliberate in our pace and self-conscious of our habits. Sure, this is heavy, but it's also the way of lightness. We confront dread not with repression but awareness.
For example, I find it increasingly difficult to leave my computer. It is harder to get up from my chair, step to the nearby bookshelf and open a thick dictionary to look up the meaning of a word. It's far easier to use a computer-aided device. It is easier, but is it better? This is not a significant example, but the question is tantamount.
Hmm, tantamount seems wrong. Indeed, I just "wasted" three minutes looking it up in my dictionary. Now, perhaps, I'm wasting your time by telling you I was wrong. It means "equivalent to." What I really meant to say was paramount, meaning "preeminent, requiring first consideration."
It is paramount that we figure out how to live with powerful machines all around us. It is paramount that we discover, or re-discover what's most important for our lives, for our communities, for our food supply, for all living beings. This grand thinking is again needed. We need a new meta-narrative that will help us restore a more-sustainable balance.
Welcome to Geez two point oh. This is our experiment with more rooted, connected, and sustainable living. We hope you'll pick up a copy and consider spending time with your friends in print. Moreover, we hope you'll consider contributing a letter, article, or artwork for our pages.