A Treaty is a Gift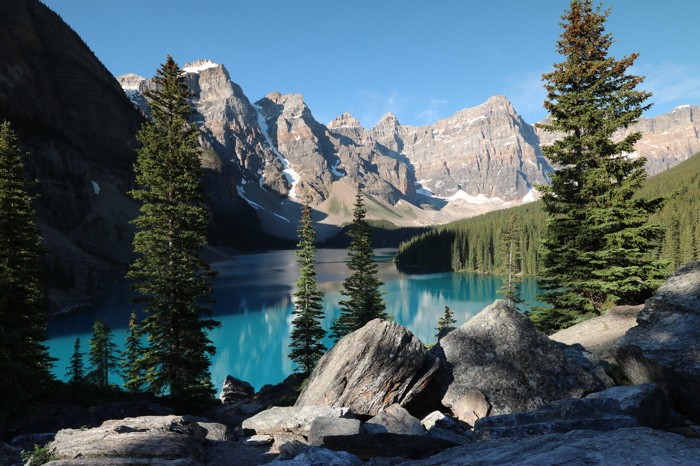 For Indigenous peoples of Turtle Island (North America), a treaty is a gift.
An opportunity.
Most of all, a responsibility.
Treaties are the eternal commitments made between two – and often more – self-determining and independent beings in the interest of producing life. If the promises are not kept, neither is the life produced from the arrangement. Without the gift of treaties, relationships fade, wither, and decay, eventually becoming forgotten and lost.
Everyone is weaker as a result.
In this way, treaties are the fabric of Creation, binding all living things together in a vast and complete network of relationships. They are intricate ties that must be visited and re-visited, maintained and fortified, and can – with enough care and concern – become virtually indestructible.
This is why treaties produce family, not friends. Family is for life.
Treaties can be traced back to the beginning of time.
The first treaty was made when the first being met another, when they decided to share space, time, and stories. It doesn't matter which story or which beings met – it could be the stars and the sun, the earth and the water, even God and whomever – this meeting set forth a path that others would follow.
Treaties can be written in the conventional sense, or not. Treaties are not solely an Indigenous idea either, for beings all across the universe know about them too.
Still, treaties are the template Indigenous people follow in creating and maintaining relationships, for treaties are always about the future, never the past.
Not much has changed in the past 30,000 years on Turtle Island. Treaties are still this way today. For more, see any feast, ceremony, or young person singing in the street against omnibus legislations threatening water, earth, or life. Indigenous peoples still view treaties as life-producing vessels, if cared for appropriately.
For others, treaties are generally understood as the sale of a used car. One-time purchases where one side walks away from the other after the transaction.
This is seen in phrases like, "My ancestors didn't agree to anything," "Why do you live in the past?" and "Why don't we just rip up the treaties and start again?"
Or, my personal favourite: "Why should First Nations get everything for free?"
Indigenous peoples, like all Canadians, get nothing for free. We have all agreed to participate in mutually beneficial partnerships called treaties. As set out in these agreements, Canadians were to get access to some of the richest resources in the world, while Aboriginal communities continued their lives in bountiful and independent ways.
Treaties haven't ended. In fact, they're happening right now. They are dynamic, changing, and legally binding documents with members who carry responsibilities to ensure that both sides grow and benefit "for as long as the grass grows."
Without treaties, there'd be no houses, no water or sewer hookups, no universities, and no Canada. Everything around us is due to them.
Unfortunately, things haven't quite worked out.
Treaty rights are constantly minimized by the federal government, and promises have never been fulfilled. Land and resources have not been shared appropriately. There is more violence perpetuated against Indigenous people – and particularly Indigenous women and children – than any other group.
While Canada has become one of the richest countries in the world, Indigenous people have received inadequate housing, tainted water, and inappropriate funding caps to education.
The relationship isn't working.
The problem is, it was never supposed to be this way. The Canada of today is a weak shell made up of fragile, broken, and unfulfilled relationships where virtually all are losing. Today is not the opportunity of yesterday.
But it is not too late. We still have the treaties. We still have the opportunity to produce life. We can still live according to the gift Creation offers us.
If we live according to how we were meant to live.
In treaty.
Together.
As family.
Niigaanwewidam James Sinclair is Anishinaabe, originally from St. Peter's (Little Peguis) Indian Settlement near Selkirk, Manitoba, and a proud Treaty One member. He is an assistant professor of Native Studies at the University of Manitoba, where, for example, he has taught a summer course under the title, "Super Savages and Aboriginal Images in Graphic Novels." He's a prolific author, outspoken acitivist, and recently served as one of the lead editors of the book, The Winter We Danced: Voices From the Past, the Future, and the Idle No More Movement by The Kino-nda-niimi Collective (ARP Books).