Feature
A Few Resources for Further Reflection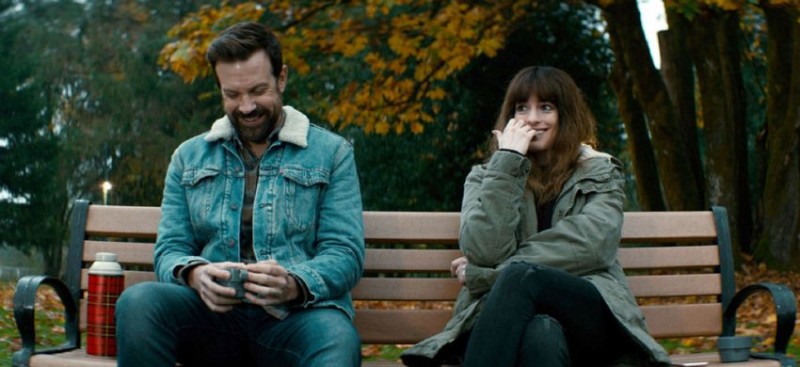 Browse Miriam Meinders' curated list of podcasts, books, films, and articles to expand your understanding of gender.
Podcasts
What is it about men and guns? (I know, #NotAllMen, and perhaps even #NotAllGuns for the hunters among us.) Something phallic symbol; something manhood under existential threat; something freedom's last stand; something loud noises are exciting and it's fun to make things go bang.
On the one hand, mass shootings in the U.S. seem ever-present in the news; on the other hand, as writer Patrick Blanchfield has pointed out (see bit.do/blanchfieldarticle), two thirds of all gun deaths in the U.S. are suicides.
If you want to hear something beyond glib explanations, try these two episodes of The Dig podcast on Blubrry.com:
Jennifer Carlson on the current crisis of masculinity and gun culture from a sociological perspective (see bit.do/carlsonpodcast); and
Blanchfield, who writes about guns, U.S. culture, and politics, and on what neoliberalism has to do with it. For example, from Blubrry.com:
"Neoliberal culture is one that expects little from government and everything from plucky individuals—including, apparently, the self-sacrificing courage to charge an AR-15-wielding gunman while your classmates cower behind bulletproof backpacks (see bit.do/blanchfieldpodcast)."
Movies
Colossal (2016) starring Anne Hathaway and Jason Sudeikis. Science fiction black comedy. A woman begins to realize that her personal life is mirrored by the actions of a giant reptilian monster terrorizing Seoul. Yes, super weird, but in a very watchable way. (I need to mention a flaw in this movie is that the people in Seoul are essentially there to be props for the experiences of the white characters.)
Sadly, this is not a Godzilla-enhanced romantic comedy, much as I was ready for that. As an aside, I know that boorish behaviour by guys, so often the set-up for the rom-com, is a hassle to put up with in real life rather than an endearing semi-obstacle to true love. I suspect that enjoying rom-coms, as I do, is my symptom—an indication that I've accepted a diseased culture that continually rearranges itself to license (mostly white) men to do as they like. Bridesmaids (2011) was a tonic because it flipped the gender binary by allowing women to exhibit boorishness and then blew right past that by valuing the relationships between the women rather than focusing on the marriage or the happily-ever-after.
Colossal has a different streak of anti-romance. It takes on the nice guy problem. Sudeikis plays said nice guy, until you see it all fall apart in a rancid streak of male entitlement. It seems like we should want nice guys, and they are, in fact, easier to live with than boorish guys. But being a nice guy can also be fuelled by the belief that you deserve something from women in this life, and the belief that you are a nice guy is no defense against a sense of grievance when that doesn't pan out. It is not often that this sense of grievance is recognized or explored in the culture at large, and that's one of the small gems this movie offers up.
Book
Becoming an Ally to the Gender-Expansive Child: A Guide for Parents and Carers by Anna Bianchi. I am fascinated by stories where small children tell their parents that they are not a "boy," as they seem to be, but a "girl," or the other way around. (How did they know? When they were so little? I sometimes feel like I've never known anything clearly enough to go against all appearances, assumptions, and expectations like that.)
As an entry point for those of us who may feel resistant to redefining gender, I find stories like this quite helpful, because we can at least agree that we want to live in a world where children feel both safe and free. And that includes being safe and free enough to speak such a compelling inner truth. The author makes this clear though many stories about her grandchild, other children, and the adults who learned from and with them. This is a non-threatening, nurturing, and process-oriented guide for anyone, parent or not, who wants to bring such a world about, and a good introduction to the diversity of gender expression and what it all means.
Article
"Teaching William Zinsser to Write Poetry," by Diana Goetsch (New Yorker, March 6, 2018). This lovely personal essay is a tribute to a beloved writing mentor, an exploration of the nuances of coming out as transgender, and what it means to be true to yourself while also being true to a relationship with someone from whom you have to hide part of yourself.
The teacher was going blind, and was blind to something about the author; the teacher thought he had no interior life, and didn't pick up on something about the inner life of the author. The teacher also thought he couldn't write poetry, but—with the help of the author—he was able to. Words, poems, lives, and loves all have more than one meaning.
Miriam Meinders is a contributing editor and board member of Geez magazine. She works as a nurse and lives in Winnipeg, Manitoba.
Dear reader, we welcome your response to this article or anything else you read in Geez magazine. Write to the Editor, Geez Magazine, 400 Edmonton Street, Winnipeg, Manitoba, R3B 2M2. Alternately, you can connect with us via social media through Twitter, Facebook, or Instagram.