Where are all the girls in children's Bibles?: An excerpt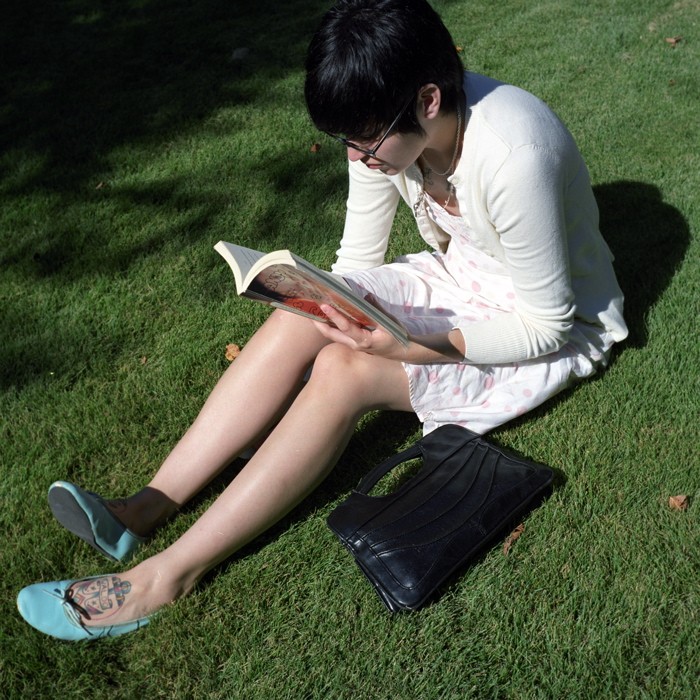 "Did you know, Mom, that it pleases God to read your Bible every day?"
I'm sitting with my children, eating breakfast at the dining-room table, which is strewn with the picture Bibles I plan to review for Geez. My 5-year-old asks this question as he sits with a copy of The Jesus Storybook Bible open to illustrator Jago's fascinating aerial view of Jericho, with Joshua's army marching round and round. Pencil in hand, he's trying to copy the drawing.
"Hmm . . . yes, that's what some people believe," I respond. This is my cover-all response for ideas about religion that come from family members, or sometimes Sunday School. "Where did you hear that?" I add, trying not to sound shrill.
I'm a feminist Christian with a long-standing discomfort with the Bible. Regular Scripture reading is not part of our family life. Sometimes, I wonder if I should be doing more to teach my children about the Bible. Is it okay to leave it to trusted Sunday School teachers and camp counsellors to impart the stories of our faith tradition to my children? If they don't read their Bible every day, will they "shrink, shrink, shrink" like it says in a song I learned as a child?
Not satisfied with the children's Bible I grew up with, nor even the newfangled one my son is perusing (which I have to edit for patriarchal content as I go along), I've long wanted to find a feminist Bible I can read with my children. This is my chance.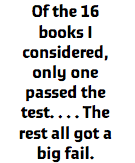 I began optimistically, searching the Mennonite Church Canada and Quaker Books websites for children's Bibles that might satisfy a feminist consciousness, then combing the shelves of my local Christian bookstore for anything I might have missed. I added The New Bible in Pictures for Little Eyes because it's a classic (my classic) and The Beginner's Bible because it's a bestseller. The review copies arrived in the mail over the winter holidays, 16 books in all.
As I read through the stories, I slipped in and out of nostalgia and an angry awareness that these texts are tools of oppression – sexist oppression, and racist, classist, heterosexist, ableist. Sometimes I have to double back and reread a story: How did I miss the gender pronoun for God the first time? How did I not notice the unquestioning endorsement of military might and the domination of one group over another?
These stories were the daily bread of my childhood. They invite me to turn off my critical mind and let the familiar myths and cadences take over; they invite me to forgive their failings as feminist literature and simply enjoy the love of old stories. It's not easy to stay aware of the oppressive power of the stories that are the building blocks of my understanding of the world.
I also don't know how to read the Bible as a feminist. My favourite feminist foremothers have taught me that "the master's tools will never dismantle the master's house" (Audre Lorde) and "this is the oppressor's language // yet I need it to talk to you" (Adrienne Rich). They've taught me that if religion offers you a male god to worship and threatens your very personhood, you walk away. Yet here I am, still in the Christian fold, tool-less and sometimes lost.
So, for the purpose of this review, I've created my own tool, a five-finger test for feminist picture Bibles (see side- bar). Of the 16 books I considered, only one passed the test, and I'm not sure it even counts as a picture Bible. The rest all got a big fail.
This is my assessment of what I read, with bonus insights from feminist theology along the way.
This is an excerpt from the article Where are all the girls in children's Bibles? by Geez editor Melanie Dennis Unrau. The rest of the article can be found in the print copy of the Spring 2013 issue of Geez: The PerSisters Issue.
Melanie Dennis Unrau lives in Winnipeg, Manitoba. Send her your thoughts on this or any other story in Geez. You can write to her at melanie [at] geezmagazine [dot] org. With research assistance from Carly Ciufo.