Editorial
Some things don't matter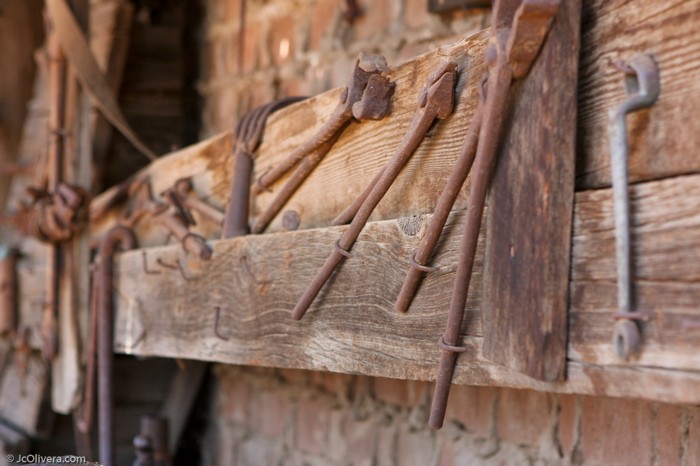 My father led an ordinary life.
His life is already mostly forgotten, and within a generation no one will speak his name. Yet his existence was profound. For not only is he the male that made my birth, he's the one who taught me how to love without regard for ability or other kinds of merit.
His life amounted to very little in terms of riches and possessions. He left enough for my mom to give each of us five kids money towards a down payment on a house or to pay down some debt. I got a boat he carved by hand when he met my mom and a big round clock two feet across with a repainted bronze face and numbers made out of black electrician's tape that doesn't work because it fell off the wall. I have a hand plane with a broken handle, a soldering iron that fell apart, and some parallel-jaw pliers that are missing a screw. After 25 years since his death, his legacy is at best a small assemblage of mementos.

He was a devout and religious man, yet even while he lived I rejected the narrowness of his faith. He was a person who treasured fairness, bestowed kindness, demonstrated high-minded spousal love, and yet I can't abide by his unrelinquished acceptance of cultural forms of power and control.
What I mean to say is that some things don't matter. He could easily be deemed a failure, because in worldly terms he was, yet that does not occur to me. He was an amazing, beloved man.
My highlights in this issue on failure include Miriam Meinders's story of growing up as a fat teenage girl and the insights she draws from Judith Halberstam's Queer Art of Failure (see page 46). Lauren Grace tells a story of how she's grown to accept her current non-activist station in life. She used to be on the front lines of radical hospitality at a Catholic Worker house. Now she's married with two daughters and has "a mortgage and a car and spend[s] a lot of time thinking about preschools and breaking up fights over baby dolls" (see page 33).
Another highlight is James Wilt's interview with radical environmental dropout and co-founder of the Dark Mountain Project, Paul Kingsnorth. After years on the vanguard of environmental activism in the U.K., Kingsnorth simply gave up; he concluded that environmentalists and humans in general have failed to "save the environment." He talks about the hero mentality that do-gooders employ that contributes to the problem that humans have become (see page 38).
I would like to mention a heated discussion that editors and proofreaders had when preparing Wilt's interview with Kingsnorth. We went back and forth on whether and how to include references to radical environmental activists Derrick Jensen and Lierre Keith. Both are part of the Deep Green Resistance movement (patterned after a book they co-authored by the same name). In the past Jensen and Keith have made comments antagonistic towards people who identify as transgender (the organization denies these claims, see Wikipedia's entry on Deep Green Resistance for a reference). We decided not to put a trigger alert at the start of the interview and instead mention it here in the editorial. We acknowledge our respect for some of their work, but not everything. For example we seek to be trans inclusive and support non-violent social change. I encourage you to see the trans-supportive comments made by Aric McBay, a co-author of Deep Green Resistance who in 2012 distanced himself from Jensen and Keith (see his article "DGR and Transphobia").