Creating community with craft beer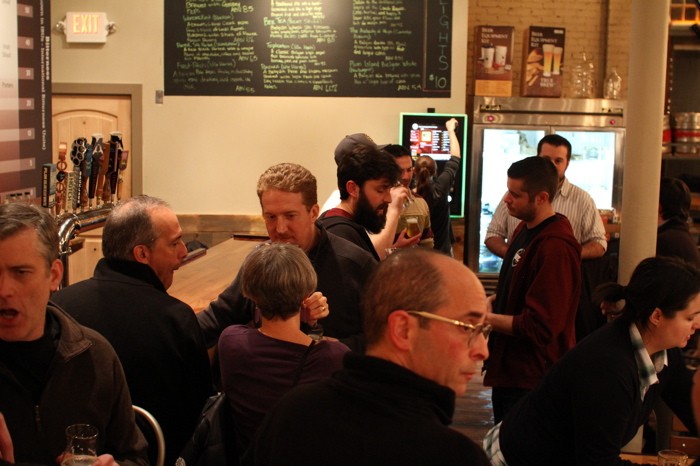 When I first stepped inside Portland Abbey, the glistening dank concrete, which defined this seemingly neglected Northern part of Portland, transformed into metaphorical Celtic sod.
Could this be home to a global nomad like me?
Statistically, the Pacific Northwest represents a secular culture akin to the United Kingdom. Hence, it's no coincidence that Karen Ward took her inspiration for creating community through the arts from the U.K.-based Christian festival Greenbelt. In the instance of a service like Beers 'N Hymns, she adapted the U.K. rollicking sing-a-long into a more acoustic vibe that tunes into the ambient tenor of Portland.
So, I grabbed a local craft beer and waited for the monthly Beer 'N Hymns service to commence. Some folks chose to sing along, though I preferred to savour a trio of musicians bringing new life into these classic hymns. People wandered in and out just as they did during the Medieval period when church was the central gathering point for the community. In this casual setting of simple hospitality, I could sense the ancient Benedictine monks smiling over the gathering. After all, they'd embodied the DIY spirit that represents Portland for centuries through the art of brewing beer and welcoming strangers.
As Todd Fadel of the Portland-based Bridge community and frequent contributor to the Portland Abbey reminds me, "What Portland does well is extravagantly include outsider culture." Some like Donald Miller and other holy hipsters have attempted to paint a narrative of spiritual tourism that capitalizes on this "Keep Portland Weird" meme. Such efforts may attract those seeking to follow the next big thing, but my sense is that the spirit of Portland is more likely to be found playing in the DIY communities like Portland Abbey and the Bridge.
Becky Garrison is currently exploring a megachurch cult and Celtic spirituality in Seattle and Portland, as well as researching a guidebook geared to partners and friends of transgender persons for Transgress Press. When she's not tethered to her electronic devices, she can often be found kayaking or hiking.