The Rainbow Page
Republic of Ireland Votes "Yes" on Gay Marriage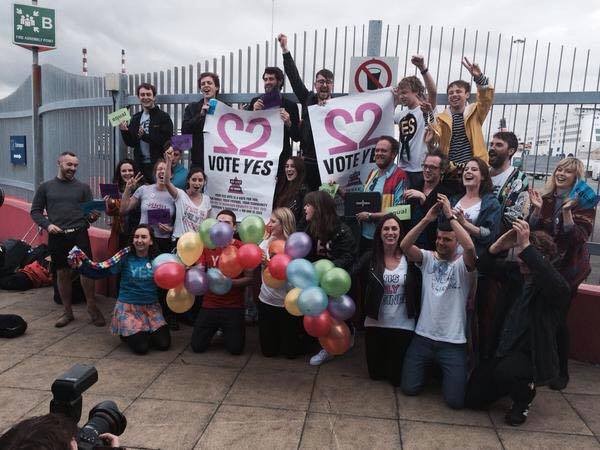 In a national referendum, the Irish people have overwhelmingly voted to affirm the humanity of gays and lesbians – and add an amendment to the nation's constitution that allows same-sex marriage.
According to the BBC, 1,201,607 voted in favour of same-sex marriage and 734,300 voted against. Many Irish nationals travelled home from across the world to submit their ballots and make their voice heard, as the country does not have an absentee voting system.
Even those who oppose same-sex marriage accepted their defeat cordially, suggesting that a resurgent campaign is highly unlikely. "Congratulations to the Yes side on their win," tweeted David Quinn, spokesperson for the Iona Institute – a Catholic think tank which led the opposition to same-sex marriage. "Well done."
The Republic of Ireland is over 80 percent Catholic according to the country's 2011 census, although many in the country do not frequently attend religious services. Civil partnerships have been legal for same-sex Irish couples since 2010.