Feature
Names Connect Us to Our Vitality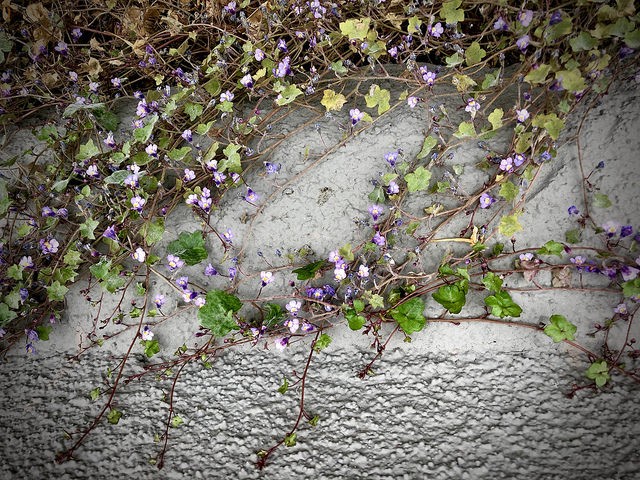 My mother's decisive yell. My lover's earnest whisper. My friend's encouraging text. When my name is spoken or written, I feel something taproot-deep, consequential.
Names are doors to ancestry, identity, community, attached to good feeling or ill, but vital—even sacred—either way.
Every day, I work to learn, pronounce correctly, and speak people's names out loud: Estefania not Stefy, baby Sila for the very first time, Wayne Jr., tenderly, since his death. Trans friends' chosen names. Cherished nicknames. I listen well during get-to-know-you activities and find ways to speak a person's name back to them on a first introduction. I sketch quick notes to remember names at large events.
Black Lives Matter, LGBTQ, Indigenous, and immigrant justice movements lead us in saying, screaming, praying the names of people torn from our communities, killed by police and border patrol. Trayvon Martin. Sandra Bland. Philando Castile. Jason Pero. Claudia Patricia Gomez Gonzales. We join long, deep traditions of reciting the names of those killed by state violence, torn from our communities. We recite them because names hold power and the glow of life—they are beacons, inspiring us down the path towards the world our communities want and need.
Community organizing and gardening have taught me to be tremendously oriented towards relationships—the taut love and strength of many arms linked in trust, of pollination producing fruit. If we don't know what something is in a garden, it gets weeded out. The plant's beauty and vitality can get tossed away, just because we don't know it. Names are often the first thing that connect us to each other's beauty and vitality – to who we are, not just what we do, and the people and places we come from or have chosen.
Learning names is a tiny daily act against the gendered and racialized social and economic forces that tug us apart towards being isolated but at the same time, homogenizing us to reach the same markers of success and happiness.
Who are we without each other, without new relationships? Like the garden, we ache to to be together, teeming with colours, shapes, and new growth. To grow independently, but thrive in community. To honour difference and fight for a world where our power and joy can be collective, shared, and whole, in relationships that begin with learning names.
Katie Blanchard is an artist living in Chicago. For nearly 10 years, she has shared a gratitude list with a friend via email on Friday mornings, which makes a dramatic difference in her patience and thoughtfulness throughout the day.
Image: Melinda Stuart CC BY-NC 2.0
Dear reader, we welcome your response to this article or anything else you read in Geez magazine. Write to the Editor, Geez Magazine, 400 Edmonton Street, Winnipeg, Manitoba, R3B 2M2. Alternately, you can connect with us via social media through Twitter, Facebook, or Instagram.