Lessons from the nursing cushion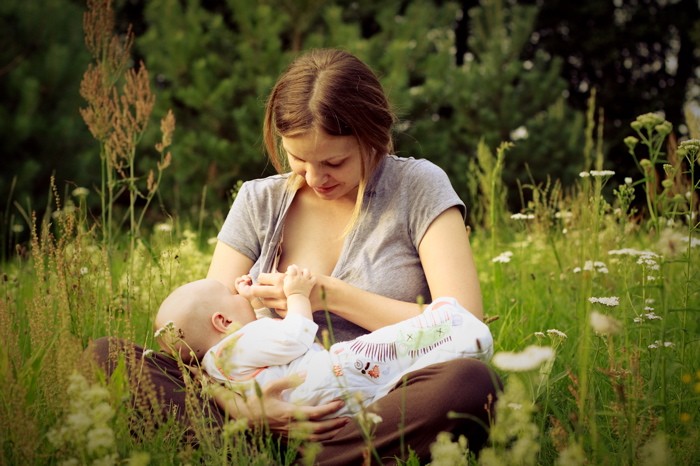 After my daughter Alison was born, my life was quickly reduced to one basic act: breastfeeding.
During the day, most of our nurse-a-thons happened on the living room sofa. Before my partner left for work in the morning I usually made sure I had all the essentials within arm's reach: a glass of water, plate of snacks, remote control, and smartphone. I spent hours watching the news, tweeting, texting, Facebooking, emailing, and streaming my favourite shows while Alison suckled away. For me, being connected to the outside world through technology was an antidote to postpartum isolation.
Sometimes I didn't have any electronic devices on hand when Alison settled in to feed. My response to the situation usually went like this: panic, try and figure out a way to reach the phone or remote, panic some more, think "Hey! This is a great opportunity to meditate," forget that idea and return to panicking, consider getting up and possibly disrupting Alison's semi-conscious bliss, and then give up and just sit there.

In retrospect, my daughter was forcing me to do something radical. Stranded on the sofa with no access to my usual digital distractions, I had to sit with the discomfort of my thoughts and the boredom of doing nothing. Sometimes I tried to meditate. Other times I would look down at Alison and admire her tiny features while feeling the gentle rhythm of her breath.
The really radical thing was just being present. I found a sense of peace in these nursing sessions, and it occurred to me that this peace was probably accessible at any time, to anyone. After resisting and resisting, I managed–at times–to let go of my personal agenda and take in the moment. When I did, I was able to connect with the basic goodness of Alison's existence and mine.
Betsy MacDonald lives in Antigonish, Nova Scotia. She spends most of her time in pursuit of radical ideas and runaway toddlers. She occasionally settles her mind while picking the banjo, chopping onions or doing nothing.