Missions trip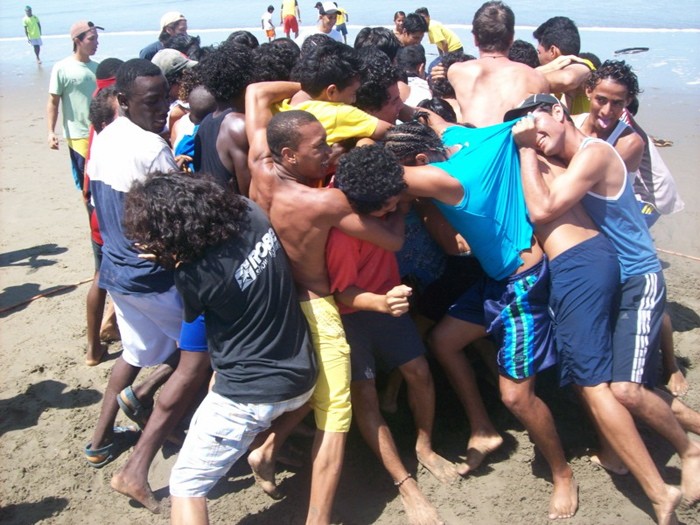 Every year, we host three or four missionary trips at our camp on the coast of Ecuador, in Guayaquil.
Youth and young adults from the United States or Canada come to spend a week "ministering to" kids and teens who come from poor neighbourhoods. There are some young missionaries who come to us with low self-esteem, a holier-than-thou attitude or little knowledge of the national language. We wonder, do they actually impact the lives of our kids for the better? We wish we could measure this.
They were at the beach talking when I came up to them – this missionary lady who had lived more than three years among us, and this guy who had hardly been in the country for four months but had more than a mouthful to say.
"How can you, Christians, allow your kids to play these harsh fighting games with each other, yet you criticize a guy for drinking beer?" he asked. As I listened to more of his questions, the frustration I felt was so overwhelming I came very close to punching the guy.
I managed to calm myself down. This attitude is normal for a newbie foreigner. It reflects the arrogant point of view of a First-World Citizen who thinks he has everything figured out, that he has evolved to a much greater way of life where these religious rules are just "shadows of a less civilized past."

We give careful advice to North American team members who want to be "the face of Jesus" in a different country. One of the recommendations we give these visitors is not to drink any kind of alcohol because this is something Ecuadorian Christians are not supposed to do.
The truth is, I don't give a shit about rules, but the foreigner on the beach had no background for why those rules were there. In its attempt to prevent unhealthy behaviour like drinking for three days in a row and spending all the family money when there is already so much need, the Ecuadorian church has said "this rule comes from God." The church is wrong to lie to people, but who was this Holy-Saint-Gringo coming and criticizing? He implied that we Ecuadorians suck as Christians! And all because he was craving a beer?
I chose not to respond in the end because he was right about one thing – the game was harsh – and also because my English sucked back then.
Daniel Lucas is a freelance journalist and a youth leader in Ecuador. Follow him on Twitter: @danielucasec.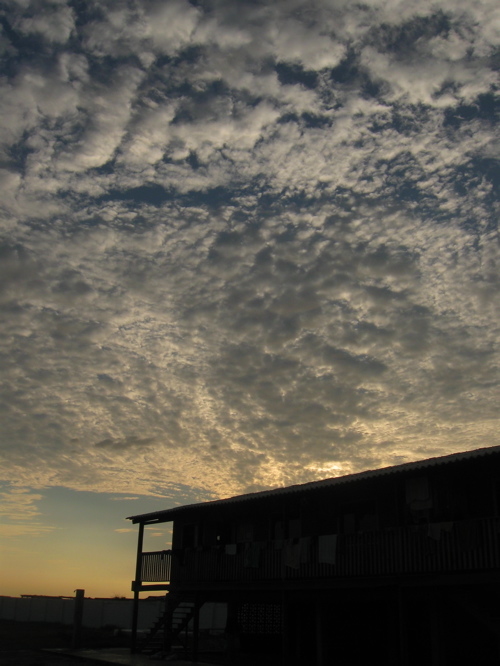 The camp where Daniel Lucas works.
Credit: Daniel Lucas