Hipster Plague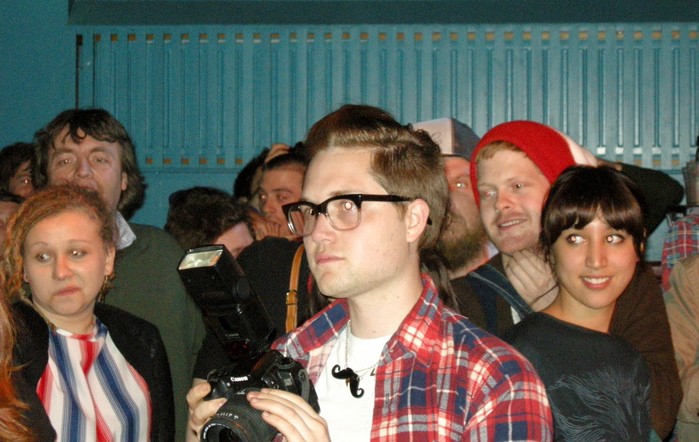 They're everywhere. A scourge. A pestilence.
They've taken over coffee shops, laundromats, bistros, barber shops, ball games. There's no containing them, no ridding ourselves of this virus coursing through our city's streets.
I hate them – hipsters. Maybe people think I'm one of them, but I'm not. Not really, anyway. Sure, I wear Chuck Taylors and cardigan sweaters and smart Scottish caps, but I was doing it long before the hipsters started to. That's not to say I'm cooler than them, but I deserve some credit.
I read the recent Travel + Leisure poll: Seattle, where I live, is the "Hipster Capital of the World." It's true. There they are in their lumberjack outfits (freshly laundered), their wry mustaches, the fingerless gloves they knitted themselves, their big glasses with no lenses. There goes a pack of them, off to the farmer's market to buy bulgur wheat. It's the cool thing to do. That, and play mandolin. That, and write poetry on street corners for change.
What's sad is that they're killing the art scene here. Small galleries are filled with cartoony, sad kid-paintings in colourful frames. Music halls play host to alt-country chamber-pop groups who demand that listeners perform intricate handclap rhythms.

Fringe theatres stage plays about irony – plays so ironic they're not ironic at all, which, they'll tell you in breathy monologue, is very ironic indeed. At a gluten-free fair, a local dance troupe performs a routine to a song by Rihanna using George Balanchine choreography. Designers are busy knitting hats, and caps, and scarves, and upcycling old wry T-shirts found at thrift stores into hatcap scarves (find them on Etsy!). Some have organized, asked for money on Kickstarter and formed a non-profit to design a giant sculpture of Aurora (in honour of the goddess of dawn and of the bedraggled highway of the same name that runs north of the city).
It's all so cute, so precious. They're destroying this city with witty graffiti, food-truck eateries and late-night poetry slams. That's their art, man. Their life is art, fella. You dig?
Jonathan Shipley is a freelance writer whose work has appeared in such publications as the Los Angeles Times, Fine Books & Collections magazine and Lexus. He lives in Seattle among the hipster hordes. He steals away from them to his apartment with his daughter, writing, playing board games and sometimes seeking refuge in the wilds nearby.