A Jackson Story
How One City in Mississippi Fought Against HB 1523
The trouble didn't begin on April 5, 2016 when Mississippi Governor Phil Bryant signed HB 1523, the Protecting Freedom of Conscience from Government Discrimination Act – it just intensified. It was a law that apparently protected religious freedoms, but in effect it simply reinforced the state's longstanding homophobia, affirming that sex should only happen between a man and a woman within the context of marriage, and that gender is inherently tied to genetics and anatomy at birth.
Mississippi has always been composed of stubborn traditions, sticking to the excuse "that's just the way things always are." But if we pick apart the always ares, we find the could have beens, or at least begin to understand what constitutes a state marked by 199 years of racial oppression, fundamentalism, and damn good crawfish.
The main perception of Mississippi and its capitol in Jackson is that its (predominately Black) population supports all of its misguided legislation.
In reality, Mississippi doesn't legislate in support of the majority of its population. The state's white (generally wealthy) leaders perpetuate legislation that denies funding to education and health care, giving Mississippi a low literacy rate and suppressing potential voters before they even get to an election.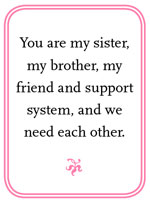 This year, when elected officials passed HB 1523, a majority of Jackson's faith communities came out against the bill despite being in the belly of their state's legislative beast.
There were protests, rallies, and editorials that seemed to stream out daily all over Jackson's streets, always ending up in front of the governor's mansion.
Whenever a protest against the bill took place, you were guaranteed to see a Christian leader or group testifying loudly, Not in my name. James Bowley, a Millsaps College religious studies professor who attended the Jackson protests, speculates that since the bill was purportedly intended to protect religious rights (and the religious right), it galvanized religious communities into taking notice:
"Except for the evangelical Christian churches, there was a much greater degree of opposition to HB 1523 among religious people and leaders, because many of those people recognized that the bill gives explicit permission to discriminate with religious motivations."
These public displays of love garnered mixed success.
Ann Phelps, the director of community engagement at St. Andrew's Episcopal Cathedral, thinks this is because legislators felt more affirmed in their stance when they saw diverse groups stand together in opposition. "This is not necessarily a team they want to join," she said.
Despite the opposition of the Jackson religious community, HB 1523 was signed into law. The bill's passing was a heavy blow to Phelps.
To heal themselves and their city, her church participated in contemplative prayer, ancient chants, and freedom songs. These same freedom songs sustained the state throughout history – this is a state that has learned how to survive.
HB 1523's story isn't a clear victory for its advocates or opponents, but it is a story of community. Phelps says about protests: "'You are my sister, my brother, my friend and support system, and we need each other, y'all.' And when I see my people, I realize I can stay in this place and face the work I've been called to do for another day.
I've since moved from Mississippi, but I've never moved on from my unshakeable faith in its people. With literally minutes till the midnight when HB 1523 would take effect, a judge dismantled this law and freed Mississippi from figuring out what happens next.
Now they have a bigger task: envisioning how to better spend a future with each other in the world.
Alexandra Melnick is a writer and a no good do-gooder who is invested in reproductive justice and civil rights. She lived in Jackson, Mississippi, for four years and has since moved to another impossible quixotic city: Orlando, Florida.