Civil Disobedience
Indigenous protestors demand clean-up of huge oil spill in Peru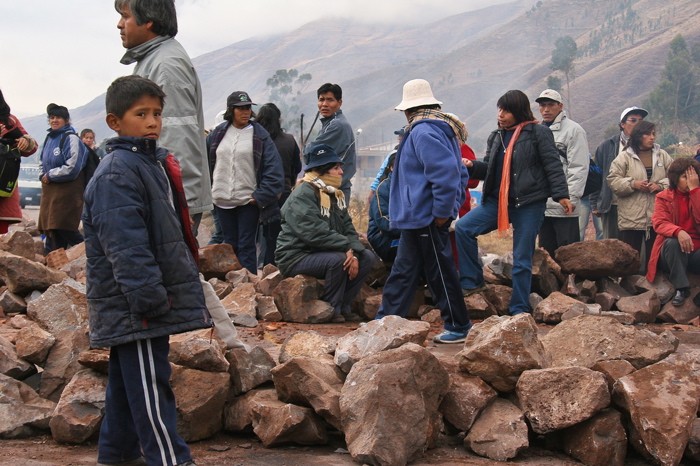 More than 500 indigenous protesters occupied Peru's biggest oil field in the Amazon to demand the clean-up of spilled crude oil.
Oil spills have contaminated the area for decades, and the Achuar Indigenous people are demanding action.
According to an April article in The Guardian, the protesters took control of a thermoelectric plant, oil tanks, and key roads in the Loreto region of the Amazon – all owned by the Argentinian oilfield operator Pluspetrol.
Carlos Sandi, the leader of the protest, told The Guardian that Pluspetrol hasn't complied with a 2006 agreement to clean up pollution, which started decades ago in the area. As a result, the Achuar people continue to be poisoned.
"Almost 80 percent of our population are sick due to the presence of lead and cadmium in our food and water from the oil contamination," Sandi said.
The Peruvian government's recognition of Achuar land rights only cover about one-third of the traditional territory. More than 40 Achuar communities share 2.5 million acres in Peru.
As a result, the Achuar are demanding to talk to the government about public health, the environment, and distribution of oil royalties.
These acts of civil disobedience are only the most recent in the Achuar's long battle with oil drilling companies.
U.S.-based Occidental Petroleum occupied the area for 30 years, starting in 1970. Amazon Watch says the company "cut costs" by dumping some nine billion gallons of contaminated water into the rivers. The Achuar won a class action lawsuit against Occidental in 2010.
Canada's Talisman Energy also drilled from 2004 to 2012. The Achuar diligently resisted this oil exploration because of a lack of consultation. In 2012, Talisman ceased their activities and exited the country (Amazon Watch credit the exodus to indigenous resistance, while the company chalked it up to the costliness of the projects).
In the past year alone, the Peruvian government has declared three environmental emergencies in the Amazon near Pluspetrol's oil field upon finding dangerous levels of pollution.
Amazon Watch says the Achuar people have tested positive for dangerously high lead levels and have suffered from tumours, skin ailments, and miscarriages caused by exposure to oil.
Peru's Environment Ministry says the government formed a commission with company representations to address these issues.