Decommissioning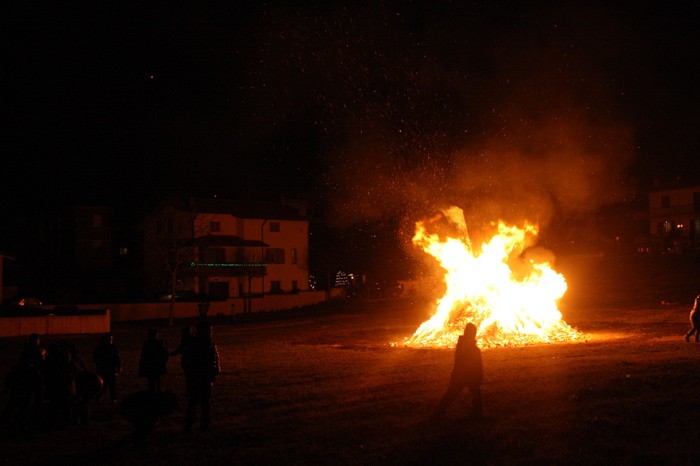 It was an August evening in 1986 when nearly 150 First Nations Peoples gathered around a sacred fire on a gravel parking lot below Laurentian University in Sudbury, Ontario.
We had asked the General Council of the United Church of Canada to apologize for the way we had been dishonoured by their mission activity. We waited with the elders for some hours for the General Council to respond. They did come in the darkness and offered an apology. An Annishnabe elder, Arthur Solomon, listened to the apology, and he said to the people around the fire, "I have one thing to say to the churches, get real or get lost!"
We have all been impacted and shaped by a history of colonization. Initially those who first arrived were dependent on the First People for survival. But once European communities began to be established, an attitude of self confidence emerged. Colonizers were energized by a sense of superiority. "We are better than you! You are not really human and you don't know how to possess or use the land. We will take care of your children and civilize them."
Colonized people wilted under an onslaught of racism and many of us have been convinced that we are less than the colonizers. The loss of confidence and hope has led to jails crowded with our people and many of our children placed in the care of the state, in fact more than there ever were in residential schools. In the past 60 years we have fallen into a state of dependency.
What does it mean for churches to "get real"? Everyone who reads Geez likely has a long list of possible changes needed, but let me be so bold as to offer my rant. Churches could change by:


acknowledging their histories of being chaplains to power and conquest,


accepting that church representatives had significant roles in treaty making,


recognizing that churches build ministries primarily for the wealthy and powerful,


noting how churches offer charity to the poor and marginalized when the need is for justice and liberation,


admitting that churches pronounce judgment on victims of injustice and suffering, and


observing how church members often live in sterile mono-cultural enclaves.
In this generation, churches have an opportunity to deal with "their own stuff." Churches have the chance to engage with the settlers who hold membership in their institutions. Churches have nothing to say to the colonized until they manage their own healing. During these hard days the institutional churches could examine how they are impacted by aggressive, rampant capitalism. How would it bring its members to discuss reparation and reciprocity?
This is no longer a time for churches to speak of charity and peace. It is a time to revisit what the Creator is calling us to be. It may be that churches are called to humility and healing.
We also have work to do in Indigenous circles. We are in a time of reclamation and discovery. This is a time of Idle No More. We will get over our dependence on others by reclaiming our gifts and our capacity to live on the earth in community. While our healing may be different than that needed in the rest of society, we can remember how to be fully human and proclaim our vision for "seven generations" into the future. As many First Nations, we will work with the diverse philosophies of life that are in the teachings of our elders. This is a process of reconstructing our families and communities to mark an end to colonization and the history of being objects of mission. We will dream of our call to be keepers of the earth, "our mother." As First Peoples we will acknowledge "all our relations."
There may be progressive Christians who have a deep calling to engage with First Peoples to explore the potential for interdependence with "all my relations." Might this be a time when humility and respect will lead us to new covenants? In the midst of remembering what the Church is called to be, there could be opportunities for mutual healing. This may be a season of blessed unrest.
I leave you with a story. A trapper in northeastern Manitoba would take his extended family out to their winter camp each year. They would return to the village in the spring to sell their furs. One year when he returned, the fur trader convinced him to buy some new metal traps. He purchased a couple dozen and took them with him to the trap line the next winter. When his family came the next spring, they had more furs than they had ever caught before. The trapper bought some tobacco and paddled out into the lake. He placed half his traps in a bag, offered tobacco to the lake and dropped the bag into the water.
Stan McKay is a member of the Fisher River Cree Nation in Manitoba. He is a spiritual leader, teacher, and activist. In 1971, he was ordained by the United Church of Canada, and from 1992 to 1994 he served as its first Aboriginal moderator. Stan is the recipient of numerous awards, including a National Aboriginal Achievement Award.