Experiments
Cycle-in cinema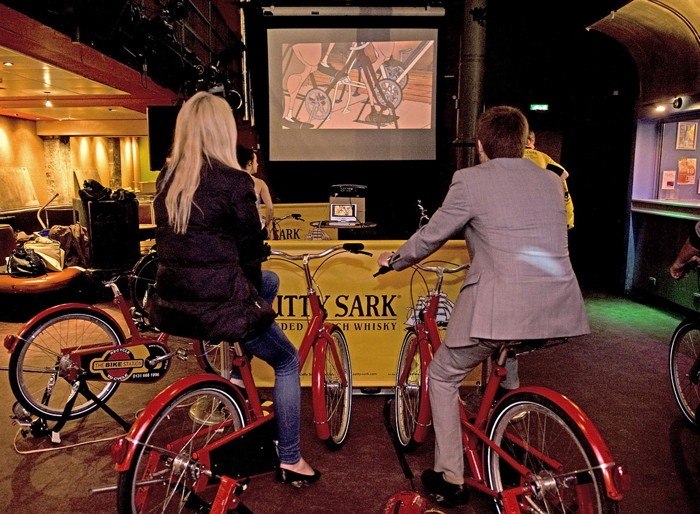 Drive-in theatres are not just for cars anymore.
Magnificent Revolution, a non-profit organization based in London, U.K., started using bike-powered generators to run a movie and concert series. Participants simply cycle into the venue, attach their bike to a specially-adapted generator, and begin pedaling.
This summer, Magnificent Revolution took their show on the road. They call it Cycle-In Cinema, and their goal is find abandoned places and "weave some cinematic magic into local parks, rooftops, and playgrounds."
Magnificent Revolution began in 2007, when a group of bike-activist-musician-artists came together and made their first bicycle-powered cinema for the Big Chill Festival.
They've held workshops on do-it-yourself bike-generator construction and provide instructions for the same on their website, magnificentrevolution.org. They have also made simple household items out of reconstructed bikes, such as bar stools, a pedal-powered food blender, and a pedal-powered washing machine.
In addition to fostering self-reliance, the project is a graphic demonstration of how much energy we normally consume. Source: magnificentrevolution.org