Feministry
Beyoncé Boulevard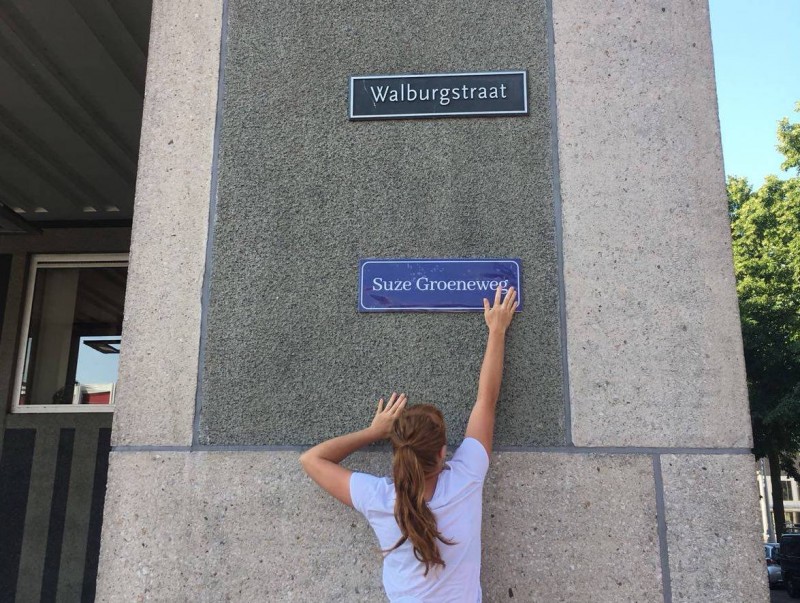 Forty-three streets in the Netherlands have unofficially been re-named after women, thanks to a local feminist group.
When members of the group De Bovengrondse heard a news report that 88 percent of roads in large cities across their country were named after men, they decided to take action.
Five months later, they erected new street signs on more than 40 streets in major cities including Amsterdam, Rotterdam, and The Hague. Each of these new signs was named after one of 12 women, chosen for their achievements. About 30 activists were involved in posting the signs, placing them underneath or alongside the existing street signs.
The women chosen included artists, activists, scientists, and musicians, including Marie Anne Tellegen, Suze Groeneweg, and Beyoncé.
"We wanted to raise awareness that inequality still exists across many aspects of society," Santi van den Toorn, a member of the group told CNN. "Often we don't even think about it or realize."
The group was contacted by government officials, notifying them that some of the signs will be taken down, but their suggestions of names will be considered in future city planning.
Local activists are considering expanding the initiative in more cities across the country.
– Sources: The Guardian, CNN
Bre Woligroski is the Feministry Editor for Geez Magazine.
Image: De Bovengrondse