News
Um, sustainable fast-food?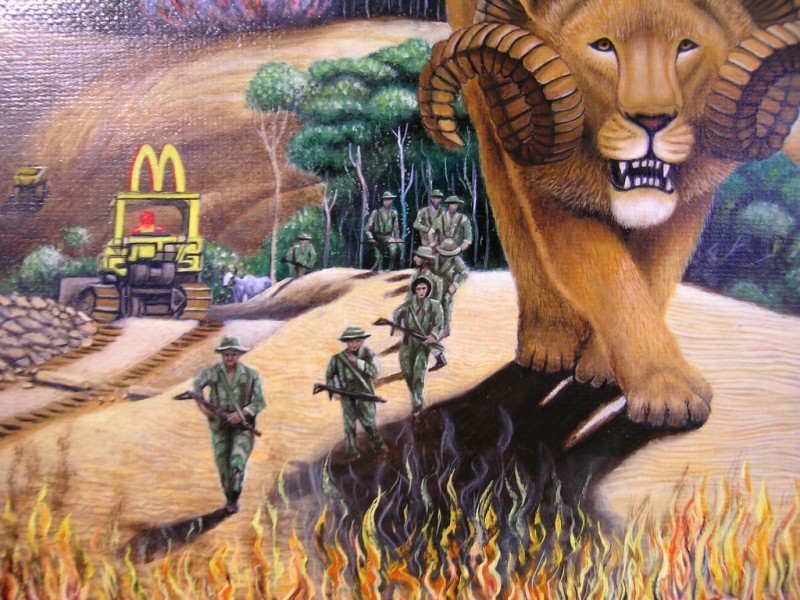 McDonald's recently announced its intention to enter a sustainability program which will affect its food and packaging.
A press release in March this year was filled with large-scale promises. By entering what it calls a Sustainable Land Management Commitment, McDonald's said, eventually its suppliers will use only "agricultural raw materials for the company's food and packaging that originate from sustainably-managed land."
Working with the World Wildlife Fund, McDonald's identified five priority areas: beef, poultry, coffee, palm oil and packaging.
The commitment bans beef from slaughterhouses in the Amazon Biome. For chicken farming, a move will be made to not purchase soya feed that was produced in deforested Amazon. Coffee and wood fibres for packaging are projected to soon be supplied by third-party sustainable sources. And due to the recent spotlight on environmentally-harmful palm oil, the plan will also include ensuring that all McDonald's will switch to sustainable palm oil by 2015.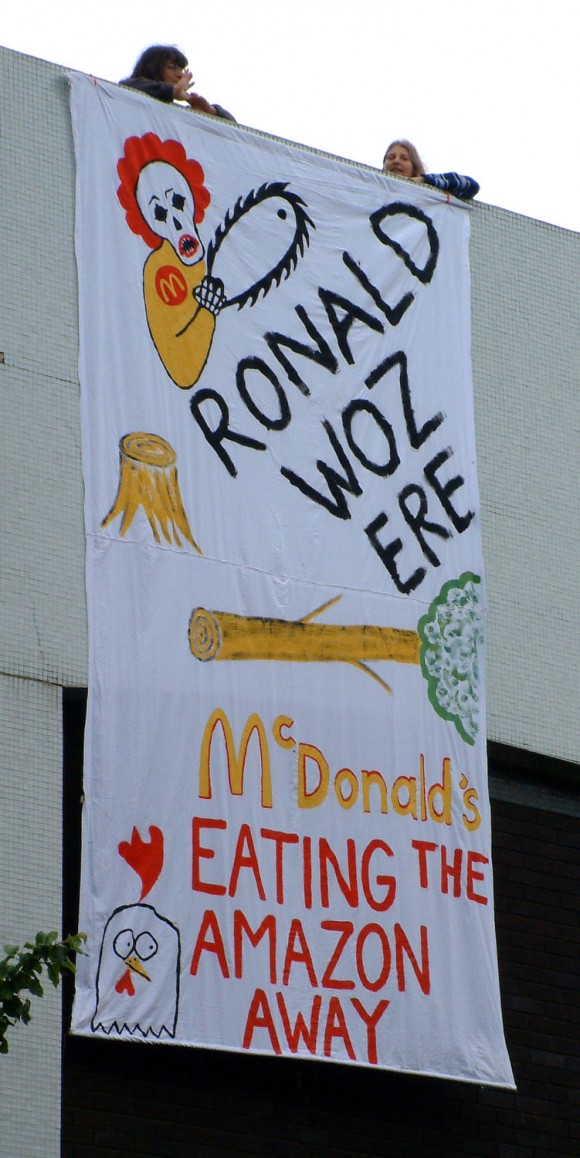 Watchdog organizations, including Food and Water Watch, are suspicious of the motivation behind McDonald's new commitment to sustainability. When McDonald's announced in June 2011 that all of its fish products for its European restaurants would be certified by the Marine Stewardship Council, the folks at Food and Water Europe questioned the true sustainability of this certification.
"We have documented in detail the many problems associated with private eco-labeling programs, including the Marine Stewardship Council's," said Executive Director Wenonah Hauter in a press release. "An MSC label appearing on a mass-produced fast food item like the McDonald's Filet-O-Fish is an indication that these types of labels may be less focused on sustainability than profits."
"Sound's like a decent plan," said Nanette Maxim, a food columnist for The Huffington Post, who offered muted praise for Big Food's eco nod.
"Let's be honest," she continued, "You want a burger and fries produced 'sustainably'? Then go to the farmers market. . . . Burgers produced from meat supplied by industrial farms, or chicken sandwiches produced from mega poultry operations are never going to be the most sustainable choice." – Staff
Sources: independent.co.uk, marketwire.com, foodandwaterwatch.org