Sexual Liberation of the Post-Evangelical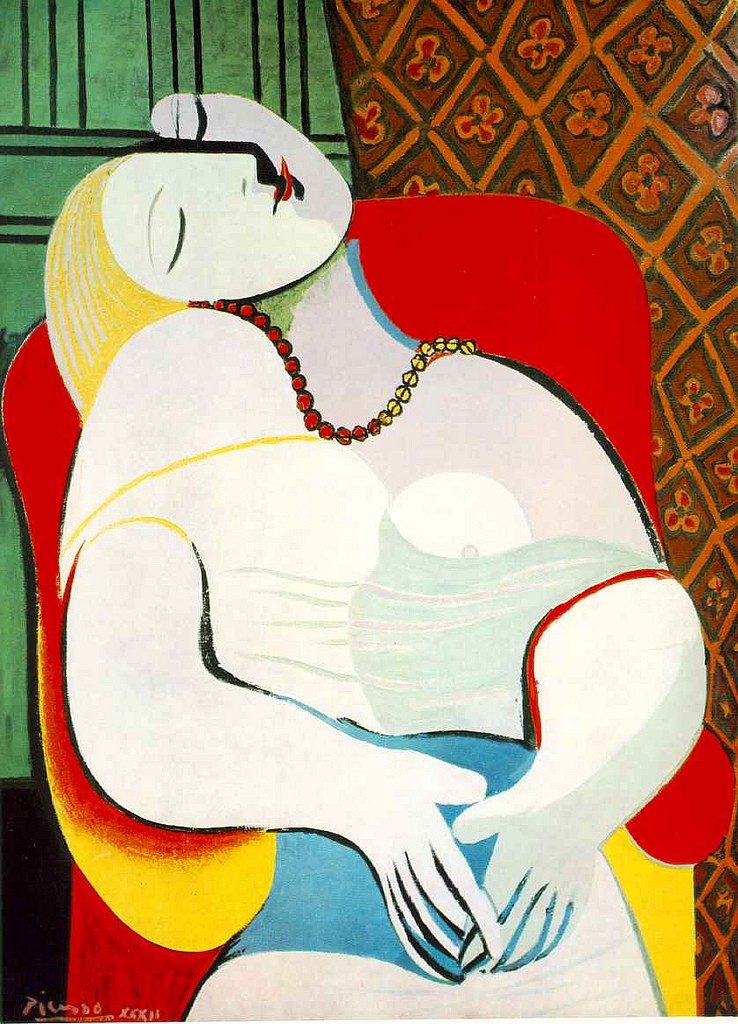 "Please don't let her die. I'll stop. I swear. I'm so, so sorry." That was my soulful prayer back in 1989. I was 14 years old, pleading with God to heal my Oma. She had untreatable cancer, but I knew the real reason she was on her deathbed. I masturbated.
I grew up in a Christian Reformed, turned United, turned Evangelical, turned Pentecostal home and went to a Catholic elementary school for good measure. Religion factored into every aspect of my life. I was fed regular heaps of fear, shame and guilt with big glasses of judgment to wash them down.
Until the hormones hit, the worst sins I had to deal with were fighting with my sister and coveting my friend's Cabbage Patch Dolls. I was not prepared for the great big woolly mammoth of sexual desire and the tingly feelings that suddenly coursed through my body. And it wasn't until I left the church 18 years later that I could start the complicated process of untangling myself from the beliefs that constrained everything I did, said and thought – especially around sex.
I'm not alone. In fact, Beth Ostrander has made it her life mission to liberate guilt-ridden people just like me. The Toronto sex coach discovered that the clenched up emotions that go with conservative religion can be barriers to finding pleasure in all aspects of life.
"When someone has their sexual desires repressed, when they have whatever is in the way of that lifted, I'm telling you, their beauty starts showing more," the 43-year-old explains. Ostrander knows what she's talking about. After leaving the Free Methodist church years ago, she finally faced all her thoughts around sex, which helped her transform from the belief, "I am shit," to "I am awesome."
As a teen, I struggled with that same shitty feeling.
The messages I internalized from church, home and school were constantly in battle with my raging sexuality. I quickly learned the onus was on me to make sure I didn't commit the ultimate no-no of pre-marital sex. At youth retreats, we heard the perils of disobeying this law – STDs! Pregnancy! Abortion! Divorce! Hell! – and signed vows of chastity. We promised God to keep it in our pants and always, always leave room for the Holy Spirit.
The message was clear: my natural desires were dirty and wrong and they'd ruin my life for eternity. Cue the altar call.
It's no surprise I got married at the ripe age of 20. At the time, I truly believed I was in it for love and that God ordained our union. I also figured this was my only shot. My low self-esteem whispered: "Marry him because no one else is going to ask, loser." And honestly, I was horny. I wanted shame-free sex on the regular. Only recently I admitted we were doing the hanky-panky before we got hitched. My fear of committing the carnal sin was so overwhelming, I was convinced I had saved myself for marriage.
Ostrander completely understands why Evangelicals tell themselves these types of lies. "Because you are just trying to satisfy this thing that you long for but not be wrong," she says empathetically. "What a fuck up in our heads."
After my first marriage ended nine years ago, I left the Evangelical church for good. Among other things, popping that conservative bubble freed my libido. I have since rejected what I was taught about sex. Besides, I had a kid. There was no faking my virginity anymore.
I didn't jump from bed to bed in a tantric sex-athon, though. I had rules. No sex on the first date, for example, and only one partner between menstrual cycles. Because, God forbid I got knocked up and didn't know who the baby daddy was. That was territory I wasn't ready for.
Guided by these directives, I had sex. A lot of it. And guess what? I was not struck by lightning. The Lord did not smite me. My other grandmother wasn't killed off. I felt like I was living my 20s in my 30s, acting on desire without restraint. "Sex is a beautiful, beautiful thing," explains Ostrander. "It's this amazing release of energy and gaining of energy."
My awakening came with a price, though.
A member of my still-conservative family accused me of ruining my daughter's life. Another claimed she worried about my physical health (which I'm pretty sure was code for capital "s" Salvation.) None of them came to my second wedding. And our relationships have been strained ever since.
While I was sad about the division, I wasn't willing to put the shackles back on. Extramarital sex was just the start of wrestling free from the tentacles of everything I had once found such comfort in. It was exhausting and scary.
"People are actually afraid to look at their own belief system because, in my own experience, it's like the under-footing of my reality was being challenged," says Ostrander of ditching the faith.
Since taking a sledgehammer to my foundation, I feel like I'm free floating. But I kind of like this weightless space of non-conformity. Ironically, I think the "secular" life has brought me closer to the core of my former faith: walk humbly and treat others the way you want to be treated. The latter started with a certain trinity I had long ignored or chastised – me, myself and I. A lot of self-loathing went out the door with the Evangelical repression. I no longer try to work towards an impossible state of perfection. Now I can slowly figure out who I am and what I think and just be me.
This doesn't mean my mind is impervious to old thought patterns. Guilt and shame have sneaky ways of sliding into my psyche. So I treat my newly gained confidence as an accessory, one I have to consciously put on every day.
"You'll never actually go backwards," confides Ostrander. "Once you've had your awakening . . . you'll never go back. But it's like a phantom limb. You feel like you're going to and it's as scary as hell."
Rest assured, I haven't once second-guessed my freedom around sex or desire. Having fully embraced the horizontal tango in all its beauty, there's no way I'm getting back under that emotional rock. When I look at the girl I once was, the one praying so hard for forgiveness, I feel such love and sadness. I barely recognize her. And yet, I understand her. I wish I could hug her and tell her she has no reason to feel all that shame and guilt. She isn't dirty or wrong or shit for humping that pillow. Nothing could be more natural. Truth be told, maybe her Oma did it, too.
Kristy Woudstra is a freelance journalist based in Toronto. When not sharing acutely personal information, she uses her writing to shed light on injustice. You can read more of her work in the The United Church Observer, The Huffington Post, Today's Parent, Chatelaine, and Canadian Living.