Pristine Voices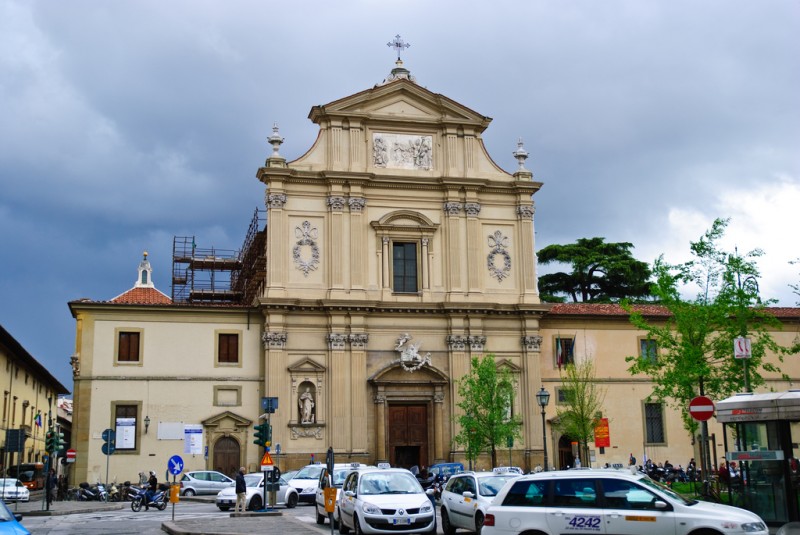 San Marco Convento, Florence is a simple cathedral by Florentine standards,
shadowy but for shards of light through high windows, minimally adorned in geometric black and white. Despite the influx of tourists, the chapel almost shudders with stillness and, unlike many Florentine cathedrals, calls people to worship. You see them kneeling at prayer benches and attending mass at altars.
But the day I first visited San Marco it swarmed with American teenagers. Clustered in small groups, they teased and flirted, running between sections of the cathedral with the heckle and jive of adolescence. The disruptive crew caught irritated glances around every corner. I exited the cathedral through a side door, planning to escape them and explore the defunct monastery adjoining the church. It turned out the kids were everywhere, rushing through the halls of the stark old monastery, up and down the narrow stairs. I was away only 10 minutes before I gave up and returned to the church where I rejoined the other tourists perusing alcoves and famous paintings that all began to look the same.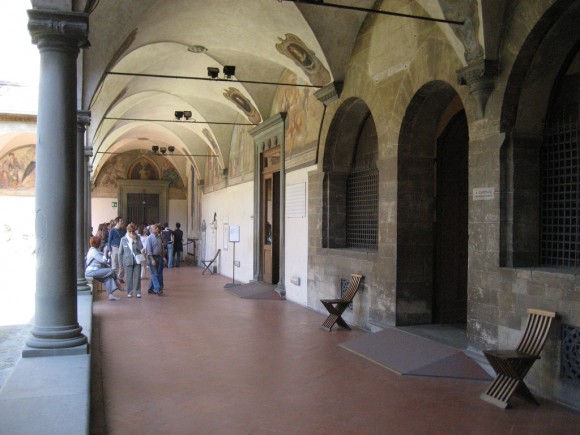 And then it happened.
A sound rose through the chapel, peaceful, soft music from a choir of pristine voices. The sound was so rapturous and unexpected it was shocking. I turned to see the same rag-tag group of teenagers, seated in pews, making the sound. Their singing filled the church with light and charged it with spirit I could feel to the tips of my fingers and toes. I sat down in a pew behind them and closed my eyes. The music, the resonance of it in that cold cathedral, was as rich as good Chianti, as harmonious and gentle as love. I surmised that the teenagers were a travelling choir, returning the hospitality of Italy with surprise offerings of song in its cathedrals. The song, and the gift of it issuing from such an unlikely and off-putting source, became a sort of parable to me. Grace, the spaciousness of God and God's tendency to reveal beauty in the most unexpected places and through the most unexpected people were all present in the angelic notes of this travelling choir of teens.
Tricia Gates Brown is a writer and garden designer working on the north coast of Oregon. This article is adapted from her new book Jesus Loves Women: A Memoir of Body and Spirit (Cascadia, 2011).