My physical form is a chapel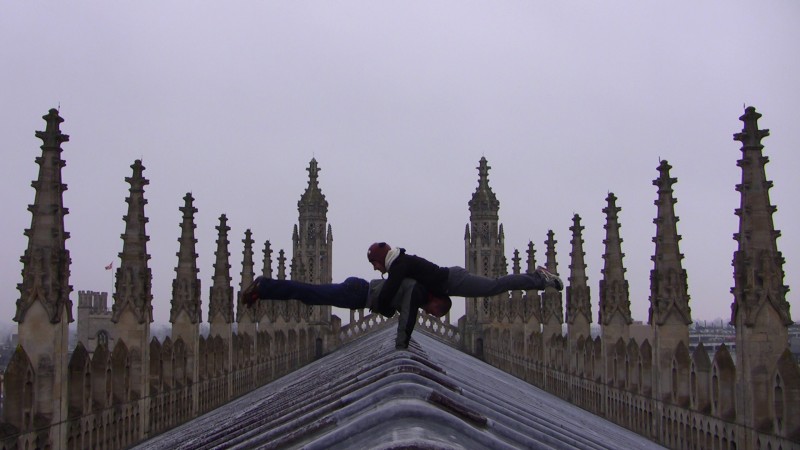 I grew up in a tradition with damaging teachings on the body.
I was taught that the spirit is holy and the flesh is evil, so when I began to hate my body it seemed like the right thing to do.
As a transsexual man (I transitioned from female to male) I have had a complicated relationship with my body. For a long time I tried to pretend my body didn't exist. I hid it behind extra-large T-shirts. I slumped my shoulders to hide my chest. I was always fully clothed, even when I was completely alone. I had no language to express my deep discomfort with my physical being. My body wasn't a safe space, it was a battleground.
I was in my twenties when I first read and saw myself in the stories of other transgender people. I wasn't sure if I could transition, though. I worried that I would lose my relationship with my very conservative family, I worried about barriers to my ordination, and I worried that my partner might leave me, but the pain had become too much. Something had to give.
So I embarked on a journey to reclaim my body. I transformed myself through medical intervention, but the change was more than physical; my spiritual self came alive as well. For once I wasn't just a soul without a body: I was working toward wholeness. There was a sacredness beneath my skin. I liken my transition to a crucifixion and resurrection experience. It was awkward and messy and painful, and yet I emerged on the other side a new creation. For the first time I was wholly alive, born again.
I took my body back from a world that said I could only be one way. I reworked the chapel of my physical form with the chisel of a needle filled with testosterone. I knelt in my own skin and for the first time was able to call it holy. This skin, this flesh – this is sacred ground.
Shannon T.L. Kearns has a Master of Divinity from Union Theological Seminary. He lives and works in Minneapolis, Minnesota. He writes about transgender theology, Christian anarchism and more at anarchistreverend.com.