Millennials and Mammon: Idolizing the Job Market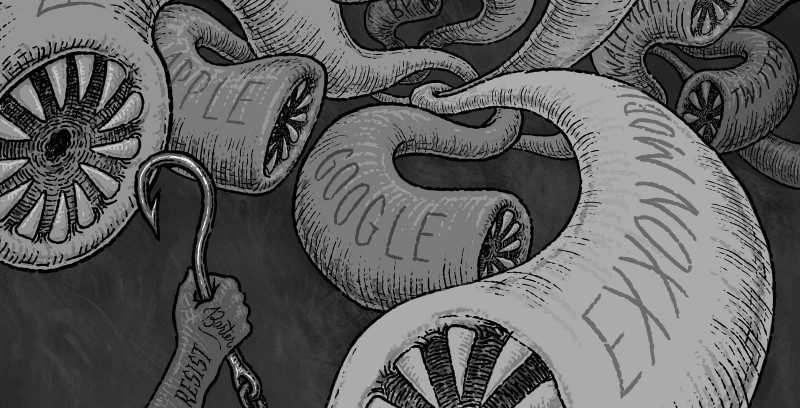 I grew up idolizing my dad dressing up in a suit to go to work. When I was younger, he worked in a printing factory and wore blue work clothes, and we only had saltine crackers and applesauce at snack time.
Once he switched jobs and started wearing really nice suits to work, we started going on trips, had more money for clothes, and sometimes even had pizza. As a child it seemed fairly obvious which job was "better." Better, in this instance, meaning more lucrative, of prefered social standing, and worth being proud of.
A friend of mine said to me recently, "I don't know how you're able to work an office job. The whole corporate America thing – I could never do it." At the time the answer was simple: it's easy. But in light of 2020, a global pandemic, and the unprecedented amount of social, political, and economical disrepair most nations are grappling with, I've been looking at the question with fresh eyes.
After graduating in 2012, I joined millions of other millennials who were thrust into an unstable job market. Record-high unemployment levels and an oversaturated, overqualified labour force underscored the recession's economic fallout. Once I landed an entry-level job working for a company owned by a multi-million dollar conglomerate, I felt an undeniable sense of safety. Looking back, financial stability is nothing to sneer at, but I couldn't help feeling conflicted. Was I contributing to a system I fundamentally disagreed with? Had my moral compass slowly eroded over time or was there a pervasive force overwhelming my ability to resist?
The Powers and Principalities – forces of a distinctly spiritual constitution which are responsible for steadily and consummately transforming society's systemic and institutional landscape. Studying Powers theology has opened a proverbial Pandora's box of insight into the effect of pervasive capitalist culture on my career path.
When I was 15, I discovered Marx's Communist Manifesto and considered myself a devoted Communist for at least a year afterward (I realize now I was more of a Marxist, but let's not split hairs here; you get the idea). What is glaring to me is how closely I still connect Marx's ideas – such as the examination of class relations and social conflict – with my Christian faith and the teachings of Jesus of Nazareth.
The irony of my near-inevitable Marxism, of course, was that I was concurrently being reared in a predominantly conservative and passionately capitalist community. And when I say passionately capitalist, I'm talking about the belief that capitalism has single-handedly saved our nation from the clutches of a very real and present Enemy. This was the context in which I was first introduced to the Powers framework. America was viewed as God's last remnant of righteousness, which must be defended by a "free" market and privatized economy.
Although I now reject these notions as ridiculous, I can't help but wonder if certain forces are indeed at work here, shaping our culture and influencing the systems we exist in.
At times, it does feel like sorcery. Our consumption-addicted society conflates an economy driven by unchecked greed with Christian values. The dignity of labour is confused with the duty to produce. I cannot possibly ignore the ways these powers work through my own life, representative in my nearly 10 year on-again-off-again relationship with the business sector.
This week alone I've submitted around 20 different job applications to well-established corporations. Because, you know, COVID. A girl has to eat.
Kendall Waterman is a part-time writer currently based in New York City. Recently unemployed due to COVID-19, she spends her time reading, volunteering, and binging reruns of The West Wing.