Holistic recreation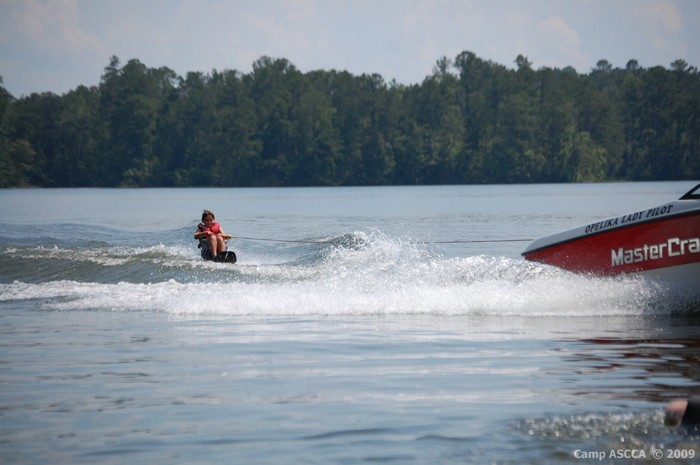 In 2013, Anne-Mette Bredhal interviewed people with disabilities about their experiences with physical activity and leisure.
She found that three shared experiences emerged: "experiences of not being included, experiences of failing, and experiences of not being listened to." As a person with a disability I know these feelings well. I have cerebral palsy and I get around using a wheelchair. There are not many places that offer accessible physical activities, so I have to find new ways of accessing leisure and sports programs.
Click here to listen to an audio version of this article.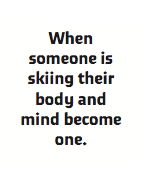 About 12 years ago I was given an opportunity to go downhill skiing. I remember being worried because I didn't know how it was going to work. However, once we got going it was really fun and I could feel the sense of freedom. My physical and emotional well-being were improved when I realized I could ski. Skiing has had big impacts on how I feel my mind and body connect. When I'm going down the hill, I don't allow my disability to stop me from trying new things. I even go on the jumps. Taking a holistic view, I feel that when someone is skiing their body and mind become one.
People with disabilities don't have all the same opportunities for physical experiences that able-bodied people have. I think it is really important to change that. According to Bredhal, people with disabilities, "reported that embodied experiences of being capable and of surpassing limitations provided them strength to deal with challenges in life." This is why I want to plan programs for people with disabilities. I believe that it is not ethical to ignore people with disabilities in physical activity and recreation programs. Just as I was given the opportunity to ski, I would like to help people with disabilities surpass their
limitations.
Gemma Yates-Howorth is studying recreation management at the University of Manitoba.