Feministry
Christian gender gap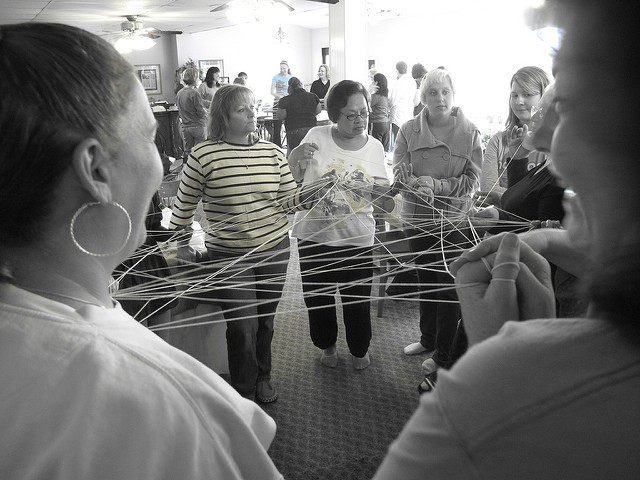 Christian women in the United States are more religious than Christian men.
Pew Research Centre's newly published Religious Landscape study, limited to residents of the U.S., reports that 72 percent of women consider religion to be very important, as opposed to 62 percent of men. Likewise, women were more active in attending religious services, while men are more likely to claim they are religiously unaffiliated.
This gender gap is reported to be larger than those of similar nations including Canada and France.
Data for the study was collected in 2014. No data was collected on gender diverse or gender non-conforming individuals.
Bre Woligroski is the Feministry Editor for Geez Magazine.
Image: Cari Kaufman CC BY-NC 2.0