The Mountain, My Lover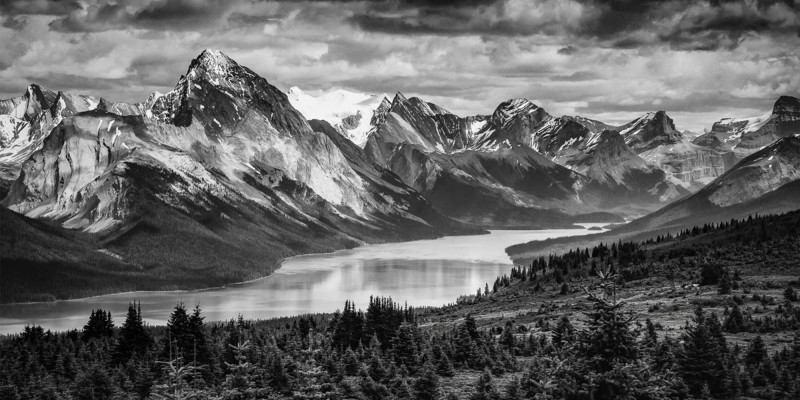 As a queer, fat woman, the very act of engaging in sex – much less enjoying it – is seen as a rebellious act.
This summer, I climbed a mountain that reminded me of the long road I have walked toward accepting my body and my queerness. On the mountain, younger, fit climbers watched me sweating and panting as I hiked, and cast looks of pity and disgust in my direction. But I had been conditioning my body to hike this trail, just as I have been training to love queerness and cast off the shame of enjoying sex.
Sex in this body and this body moving up a mountain bear striking similarities. I engage in these acts because of the joy and the beauty of them, and because they give me pleasure.
Many see your massive peaks
As a challenge begging to be conquered
Who scale your rough surfaces
And jagged crests, planting their flags in you
Claiming you as theirs
But that is not
How you deserve to be loved
So I come to you, humble
And wait for you
To welcome me
Then with joy and
Tenderness,
I begin my slow ascent,
Clambering up your
Hard, unyielding slopes
Feeling your hardness underneath me
And how you respond to my touch
My breathing grows heavy
Perspiration beads on my upper lip and brow
Breathless, I climb higher still,
My legs rubber – I don't think I'll make it,
And
I stumble
But as you beckon to me,
I discover strength
I never knew I had
And with my
Desire to know you
Completely and wholly
You spurn me on and then
One last push as I
Scramble up your rocky summit
And then,
I'm there
I pause
And take in your majesty
Your beauty overwhelms me and
A tear rolls down my cheek
I collapse onto
Your beautiful bosom
_Supported completely
Lovingly
I am spent
I have not conquered you
You are not mine
You belong to no one
And still,
I love you
Alana Baker (she/her) grew up in a small Canadian town. A storyteller from her earliest memory, Alana has always enjoyed crafting stories to entertain others. Alana creates website content and works as a business coach. In her spare time, she is a musician and vocalist, scare actor, as well as a mom to both humans and animals.