Non-Binary Jubilee in the Camp Bathroom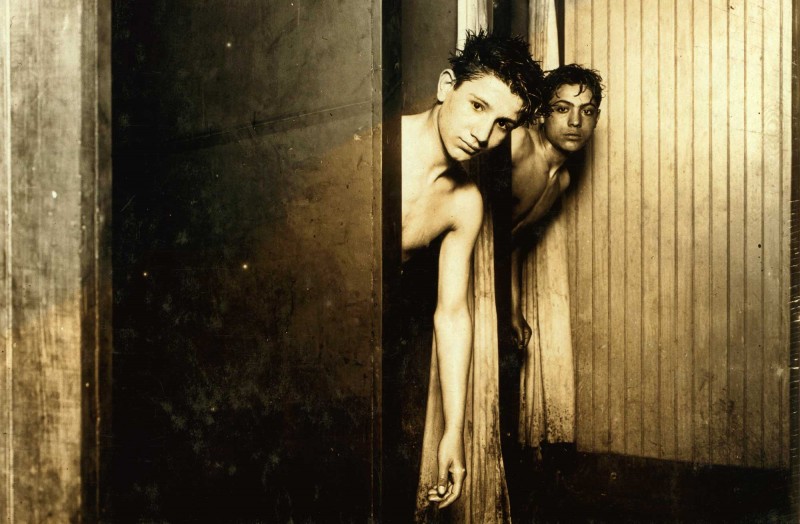 But maybe it's non-binary Jubilee at church camp in the mountains.
The audio is a recording of the written piece by Jean Jeffress for Geez Out Loud.
Late summer – church camp!
Boy's tent – boy's bathroom,
Girl's tent – girl's bathroom,
But wait . . .
Non-binary teens! They/thems, transboys, others who won't be forced into long-held ideas of manhood or lady-likeness – until they think about it, decide, discern.
A door opens in the gender binary wall; they flood through, exhaling a lifetime of patriarchy – "atta boy" – "that's a good girl."
We have an "All Gender/Single Use" bathroom. All gender. Single use.
Boys and girls brush teeth, shower at the same time; queer kids have to brush and shower by themselves or in a bathroom where they aren't comfortable.
They break the rule – brush, shower together – of course they do.
We talk about strategies to change the rule.
The rule gets changed. I don't have to give the Queer Theory speech I formulated in my head. The director doesn't like the rule; it isn't serving the ones for whom it was made.
The bathroom becomes a hangout. It's not supposed to be. It is a salon, nightclub, and I hope that is all. They take advantage of the accommodation – of course they do.
But maybe it's non-binary Jubilee at church camp in the mountains.
There is no location, in patriarchy and violent heteronormativity, for gender non-conforming people. No land to return.
Safety, belonging, acceptance, affirmation of personhood aren't on a map.
They are reclaimed in a bathroom, where bodies do what bodies do – wash, release, beautify.
Non-binary Jubilee is a safe bathroom – queer space – behind the door that has opened – freedom.
The non-binary teens push the bathroom boundaries. Of course they do, because . . . teenagers. I'm not mad though. I'm proud. Those boundary-pushing kids queered camp. If we're lucky, they will queer the world. If we're luckier still, we will be queered and freed, even one bathroom at a time.
Jean Jeffress is a pastor and preacher working on loving the people of God. They live in Oakland, California.