The Pastor's Wife
I doubt I imparted wisdom
I am one of those incredibly selfish human beings who, without thought of impact to the rest of the world, decided to create another human being.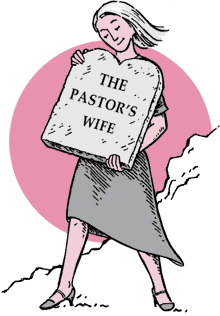 I wasn't some woman living in a hut in Africa without access to contraception. I knew what I was doing. At least I thought I did.
In my defense, I will say that I at least made a really good kid. And I did breast feed him and use cloth diapers and cloth wipes and I only bought 100-percent juice and didn't let him have a Happy Meal for a really long time.
I remember the day 15 years ago when I dropped him off at a new daycare. This was a prestigious place. He had been on a waiting list and made the cut – one of his first triumphs in life! He immediately found a friend, but I was a mess. My heart broke as if I was dropping off my toddler in Abu Dhabi.
Now I'm nearly done with him. The kid is in his last year of school before university and as I realized that it was again nearly time for my baby bird to leave the nest, I began to panic. What if I hadn't taught him everything I should have. What if, in spite of his greatness, I had not imparted some wisdom to him? What if I had in fact only provided him with a litany of inappropriate sarcastic comments?

It dawned on me that I can't take credit for him. I was a flawed human being. Perhaps it is some higher power that made my son great; or maybe it came from watching Barney the Dinosaur. ("I love you, you love me, we're a happy family.") Perhaps it didn't matter what I had said.
Growing up I had heard plenty of sermons full of fire and brimstone.The only thing I remember from a childhood of sermons was a feeling of terror and a fear that I was going to hell. Maybe I had done something so horrible that I didn't even know I had done it, and I hadn't confessed right, or I hadn't shut my eyes tight enough, or prayed hard enough. The only words I remember I didn't understand – they came from people speaking in tongues. I've spent my whole life wondering what they meant.
I recently heard a preacher tell a story about one of his shortcomings. He had visited a family after their child had died and he had been unable to perform even the most basic task of his job. He had not been able to offer any words of comfort or wisdom to a family who had just lost a child. He had only been able to dissolve into tears with them and said nothing. There were no words. Only silence. He left the hospital room feeling like a complete and total failure. A few days later, he was shocked when he received a note in the mail. Turns out, the family thanked him profusely for the words he had said to them and what a comfort his few words had been.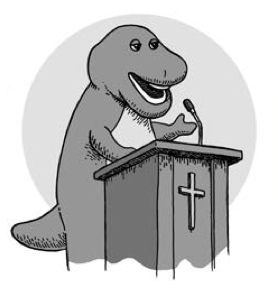 My son, a man now, was born a simple creature. But maybe he had already been born knowing everything he needed to know. Even after a lifetime of Sunday school, I confess I did not know when I named my son that Nathan was the guy in the Bible who told King David he was being an idiot.
But I chose right. He seems to not be an idiot, and I think he could go forth in the world and tell other people (including his mom) to not be an idiot. I'm sure my Nathan would like to make it through this last year without his mom, with her final chance to impart words of wisdom, and her being unable to communicate anything through yet another tearful breakdown because her baby is leaving her.
So maybe I didn't say all the things I should have said. Maybe it's all just white noise, and maybe none of it matters anyway. Maybe the best sermon is to say nothing. Like me trying to explain anything to a three-year-old when I am a selfish idiot. He already had it all figured out.
Carrie S. Martin lives with the Pastor and her three children in the Bible Belt.