File your Paperwork!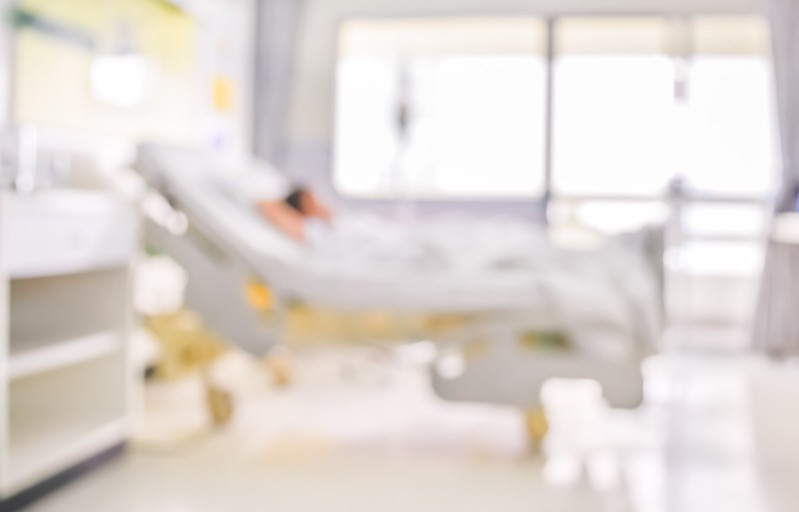 I'm scared of a system that puts profit above comfort and closure.
The audio is a rough transcript of the written piece recorded by Ambrose Mary Gallagher for Geez Out Loud.

"For dying patients and their families, preparation does not preclude hope; it merely frames it." – From "In Search of a Good Death: Observations of Patients, Families, and Providers," K E Steinhauser 1, E C Clipp, M McNeilly, N A Christakis, L M McIntyre, J A Tulsky
"Everybody talks about death with dignity," my dad says, "but that's not for me. If I cared about dignity, I wouldn't have lived my life the way I have."
We're in a family video chat about end-of-life care plans, and the questions I carefully selected from a medical journal have been waylaid – first by a ranking of the priests who have said the mass at family funerals, then by a sabotage scheme for mom to donate her broken-down kidneys to Mitch McConnell.
Not knowing how to start the conversation about end-of-life care is a common problem. Research shows that while nearly nine out of ten people believe that their family members understand their end-of-life wishes, less than one fifth have had a conversation about it (Seckler et. al, 1991).
I became fixated on having this conversation during my nursing school clinicals, where I saw families shocked by the pain, fear, and neglect that often followed life-saving interventions. Then there was the unending back-and-forth between insurance coverage and bankruptcy – one of my patients was told that hospice care would allow him to die comfortably at home with his family, but his (good, corporate) insurance wouldn't cover it. He died in the hospital a week later.
Many sedated or comatose patients hold onto their sense of hearing, and that thought – the total lack of control while being aware of my surroundings – terrified me. I trusted my family to make the best decisions on my behalf, but I didn't want to put them in a situation of constantly wondering if they'd done the right thing.
Advanced directives are one way that our system has tried to give patients agency over their end-of-life care. The one provided by the Michigan Department of Health and Human Services asks you to name a power of attorney (to make decisions on your behalf, if you're unable to communicate) and identify which interventions you want performed – intubation, ventilation, defibrillation, chest compressions.
"For me, it's a less abstract concept now than it used to be," my mom says. She's talking about this past fall when she was diagnosed with a rare life-threatening illness. She tells me that she was terrified of dying suddenly in the hospital, without the chance to say goodbye.
Was it hard to communicate those fears to us?
"Oh yeah, I wasn't going to talk about that. Too scary, too fresh to discuss. I didn't feel like I had my own thoughts. They were all jumbled . . . I wanted to have some time to think about it. And I hoped I would have that time!"
"There's not much social leeway to discuss these things, unless you're reminded in some way that it's a very real possibility at any moment," my brother says. "After a tragedy, there's so much more latitude to express your care for somebody or something like that, but up until that point it's like, 'Oh you're being morbid, nothing's going to happen, don't worry.'"
Filling out an advanced directive gives me a sense of security – there are only a few decisions it asks me to make, and that makes it easy to stop there without realizing that it only addresses my most surface-level fears. I'm not afraid of the interventions themselves. I'm scared of a system that puts profit above comfort and closure, a system where prolonged death likely means both consistent neglect and trauma and a crushing financial burden on my family.
These are the problems I see again and again with my patients, and my gut response is to detach, protect myself, and file detailed forms.
But we can't control something that will always end in total surrender – all we can really control is what we do for those who are suffering right now. These ongoing conversations with my family have given me hope and a better understanding of their wishes. Now it's about turning that hope into actions to shape end-of-life care into an experience of dignity and empathy for everybody.
Ambrose Mary Gallagher is an oncology nurse. She also plays guitar in Fat Angry Hens and writes monster stories in Michigan.
Steinhauser KE, Clipp EC, McNeilly M, Christakis NA, McIntyre LM, Tulsky JA. In search of a good death: observations of patients, families, and providers. Ann Intern Med. 2000;132(10):825-832. doi:10.7326/0003-4819-132-10-200005160-00011
Substituted Judgment: How Accurate Are Proxy Predictions?
Allison B. Seckler, Diane E. Meier, Michael Mulvihill, and Barbara E. Cammer Paris Annals of Internal Medicine 1991 115:2, 92-98