Everyone participates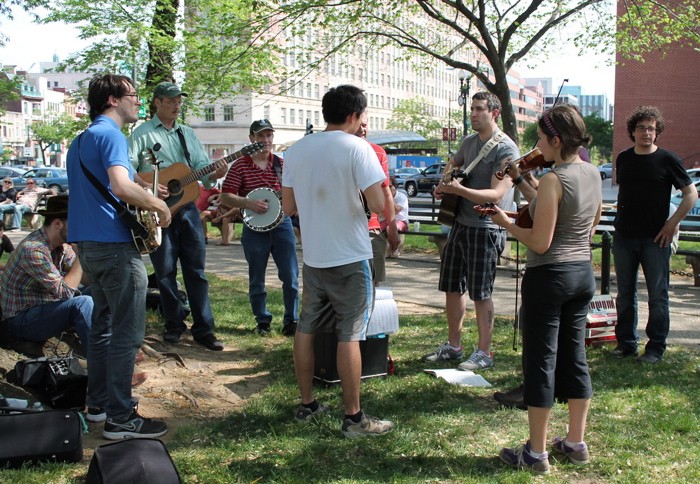 "Stand and sing with me, number 422 in your hymnal. Ladies on verse two; men on verse three; all together on verses one and four."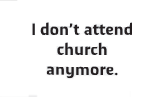 This was how I experienced worship growing up. A man stood at the front and led us like a choir. We had no say in anything.
As the years went by, worship morphed from the choir experience to some sort of karaoke rock concert, the band leading you through its set list, the words projected on the wall. You could stand or sit as you wished, but it was still a very directed experience. As a member of the audience (I just can't call it a congregation), I had very little responsibility for the worship experience and none at all for the music, which was so loud that I could sing off-key and it wouldn't matter.
I don't attend church anymore, and the main way I experience music now is in the bluegrass genre . . . banjos and doghouse bass, mandolins and fiddles.
I wish music in church was a lot more like bluegrass. In the jam circle, everyone participates. There's no leader. Everyone gets a chance to pick a song, everybody plays and everybody takes a solo break. If you don't want to, you can pass and nobody minds. Those who can't play an instrument are encouraged to sing or clap along. Sure, there are the hot players who form bands and put on concerts, and we'll go watch and sing along, but mostly we just gather every week and jam.
Wouldn't church be crazy if it were like that? Each member sharing in the responsibility of the music, helping other members enter in? But churches are too big. You don't get to know the person beside you. You just sit and enjoy the show. It's one of the many reasons I quit going. If you need me, I'll be on the front porch pickin'.
Paula Spurr lives in White Rock, B.C. with her husband, daughter, upright bass, mandolin and guitar. Paula's T-shirt at the anarchist DIY fair would say "I tried to be an anarchist, but I kept missing the meetings."