Pope knows food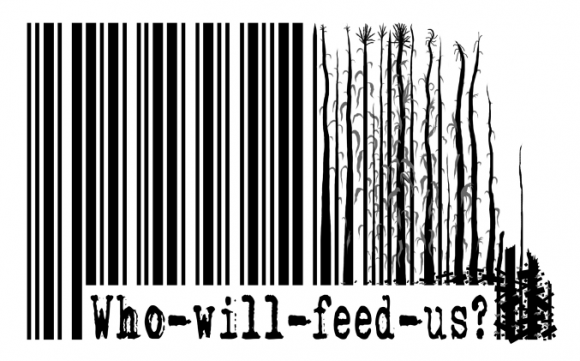 Christians in all camps care about world hunger. Often that care is expressed in simple charity. But last week, Pope Benedict XVI issued what I consider a savvy critique of the forces that keep 925 million people chronically hungry.
"Food has become the object of speculation and is tied to the movements of financial markets which, lacking clear rules and moral principles, seem fixated on the single objective of profit," the Pope said. He called for coordinated international measures to limit the market speculation that drives food prices out of reach.
His comments came at a July 1, 2011 meeting with the newly named head of the UN's Food and Agriculture Organization, Jose Graziano da Silva, who was at the Vatican Apostolic Palace in Rome.
To that I say, way to go Pope.
Though he could have also called on the well-fed Christians of the world to de-corporatize their digestive tracts and stop eating Eucharistic wafers made with flour from that same profit-driven food system (as per this graphic and this article from Geez Issue 8).
Finally, for an even more savvy critique of world food issues see Who will feed us? a report put out by the Ottawa-based ETC Group, which I consider one of the most important NGOs around.
Tid-bits from the report:
Peasants feed at least 70% of the world's population .
Ninety-six percent of all recorded food and agricultural research takes place in industrialized countries and 80% of that research is on food processing and retailing.
Eighty-five percent of the world's food is grown and consumed – if not within the "100 mile diet" – within national borders and/or the same eco-regional zone.
The dominant food system – for most of history and much of humanity still today – is a web, not a chain – of relationships.
– Will Braun, a former editor with Geez (wbraun [at] inbox [dot] com)