The architectural 'least of these'
Ever since colonizers brought their grandiose architecture to the New World, the Roman Catholic Church has been leaving a mark on the Latin American landscape. Its churches are everywhere. Many are monumental in size and extravgance, but are they monuments to sacredness or imperialism?
My article in the current issue of Geez magazine, looks at some of the most grandiose Catholic churches in Latin America as well as a few tiny but particularly inspirational ones.
Below are images of the churches mentioned in the article.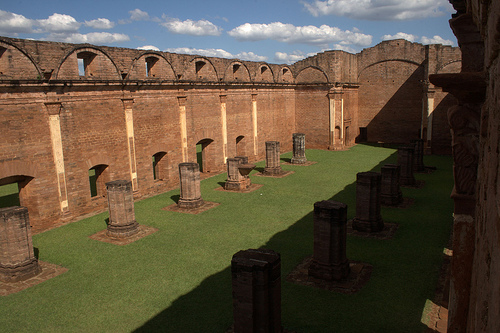 Jesuit ruins in eastern Paraguay. Photo by Jens Vilhelm Rothe / flickr / Creative Commons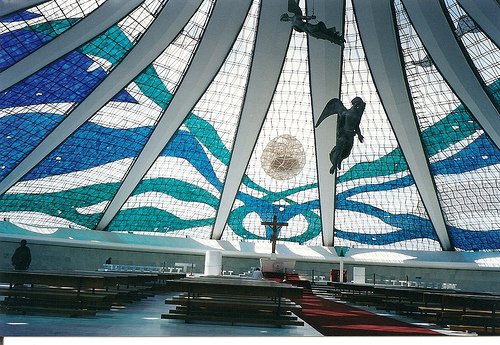 Designed by Oscar Niemeyer, the Metropolitan Cathedral of Our Lady Aparecida in Brasilia made me feel like I was praying in an aquamarine ocean. Photo by Nuage Bleu / flickr / Creative Commons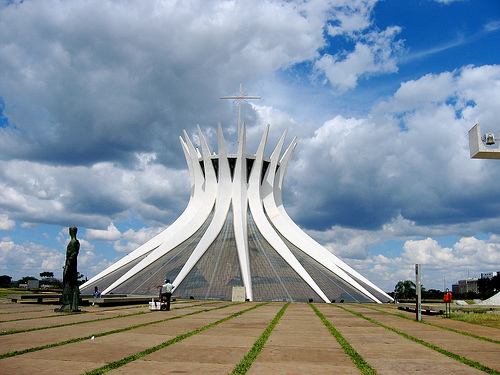 The Cathedral in Brasilia from the outside. Photo by paul:74 / flickr / Creative Commons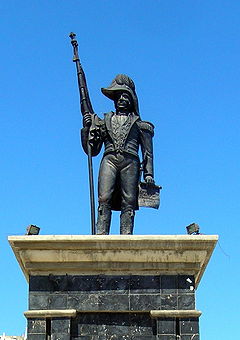 Statue of Jean-Jacques Dessalines outside the Cap Haitien Cathedral in Haiti's second largest city. When I sat in the Cathedral square early one morning, I assumed, incorrectly, that the statue was of a colonial invader. This error is included in my article. In fact, Dessalines was a slave-turned Haitian revolutionary leader. Nonetheless, God and gun unite. Photo by Rémi Kaupp / Wikimedia Commons
To see the Cap Haitien Cathedral click here.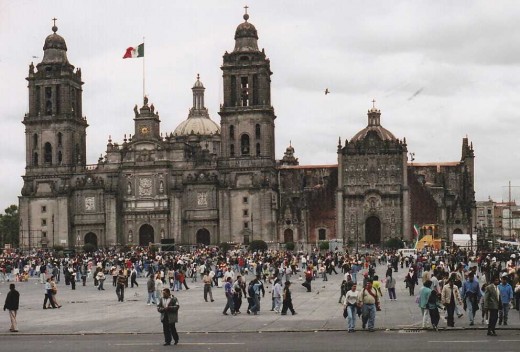 The Metropolitan Cathedral of the Assumption of Mary in Mexico City is the largest and oldest cathedral in the Americas. It was built on the site of a traditional indigenous temple. Photo by Will Braun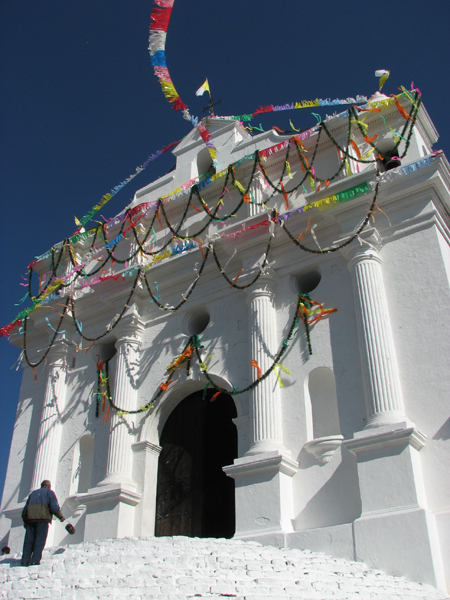 Santo Tomas Church in Chichicastenango, Guatemala. The steps of this 400-year-old church are the same steps that led up to the Mayan temple that once stood on the same spot. Each of the 18 steps represent a month of the Mayan calendar. As I saw when I visited the church, traditional Mayan priests still perform rituals inside the church (to the pleasure of unusually reverent Lonely Planet-toting backpackers). Photo by Manfredwinslow / Wikimedia Commons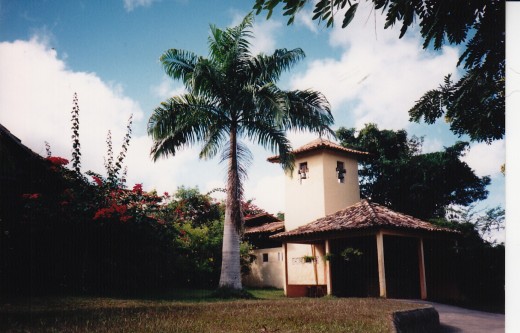 The Taize monastery in Alagoinhas, Brazil (though I don't have a photo of the actual bamboo prayer chapel mentioned in the article). Based in France, the monks of Taize established a "fraternity" in Northeastern Brazil in 1966, in collaboration with Dom Helder Camara. The services I attended in the little prayer chapel there in 1996 were some of the most memorable of my life. Photo by Will Braun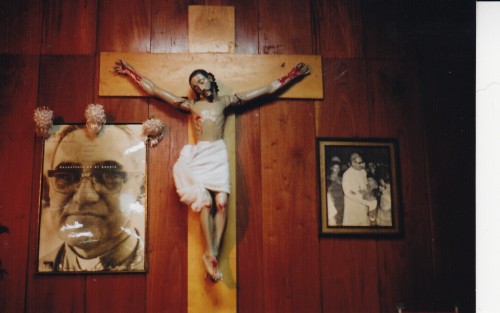 Above the altar in the Catholic church in the village of Arcatao, El Salvador hang two photos of martyred Archbishop Oscar Romero. On the side walls of the church are painted stations of the cross depicting Jesus' suffering in parallel with the suffering of the villagers during the violent suppression of peasants in the '70s and '80s. See examples of the paintings here: First Station, Second Station, Twelfth Station. Photo by Will Braun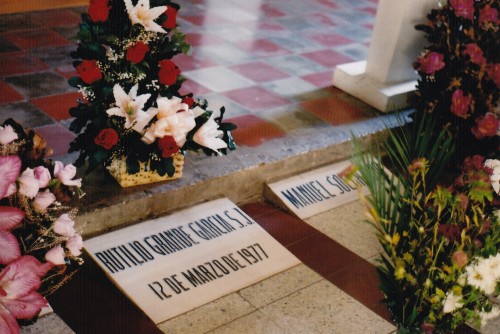 The grave of Fr. Rutilio Grande at the front of the little Catholic church in the Salvadoran village of El Paisnal. Grande and two travelling companions – who are buried beside him – were assassinated just outside the village in 1977 for their solidarity with the peasants. Photo by Will Braun