Lenten Laundry Struggles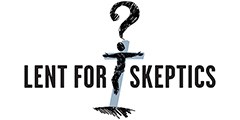 He does not despise nor abhor the poor in their poverty; neither does he hide his face from them; but when they cry to him he hears them.
– Psalm 22, for the second Sunday in Lent
The mystery of the poor is this: That they are Jesus, and what you do for them you do for him. It is the only way we have of knowing and believing in our love.
– Dorothy Day
…..
Dear readers,
In Lent we join Jesus in saying "No" to the comfort, pleasure, power, control, and fame the tempter offers us in the wilderness, thereby siding with the poor, hungry, powerless, and unseen. The Lenten practice of rejecting those primal impulses to grab worldly power can help us experience the presence of God.
When we first moved to our church's parsonage last summer, we developed a friendship with a man I'm going to call Joey, who lived in a shady rooming house three doors down. He visited every morning to smoke cigarettes and drink coffee. Joey lives with schizophrenia and wears a whole lot of jewelry and layers of clothing regardless of the weather. He picks trash and finds a few great treasures and a lot of trash, which all winds up in his pockets.
In October, Joey set his house on fire with a hot plate that he was using to heat his room and hastily hid in a plastic set of drawers when someone knocked on his door. The "house manager" (slumlord) found everyone else in his rooming house a new place to live and evicted Joey. Since then, Joey has been homeless, staying at various shelters, but still attending our church, hanging out on our block, and ringing our doorbell at random times of day and night.
We recently got a washer and dryer at the parsonage. This is a huge deal to me, as we've always had to use the laundromat. It was important to me to be able to share this gift with friends and neighbours. After church this past Sunday we invited Joey in to do his laundry.
Our usual Sunday routine is as follows: after the stress of coordinating and carrying out the Sunday morning service, we bike to the local taqueria for their Sunday brunch; we drink margaritas, eat nachos, and, if needed, whine about what went wrong at church. We invited Joey in for laundry, thinking we could still make it to the tail end of happy hour afterward. It was fun for the first couple hours, but it dragged on. Joey took an hour to change into clean clothes, which delayed the start of the first wash cycle. Then we put the cycle on extra-long since his clothes were, well, extra-dirty. Once done, it took lots of prodding and direction to get him to start packing his bag and picking the clothes he wanted for the week.
Once he was all ready to go, Joey peed his pants. I was frustrated. I turned into an asshole. It was 3:30 p.m., Sunday brunch was over, and I would be receiving no discounted margaritas. Here Joey was, under the humiliation of urinating himself, and I chastised for wearing too many complicated layers so that he couldn't get his junk out in time to piss in the toilet. We helped him start another load of laundry, gave him a new pair of jeans and some socks, and said goodbye, and no, we can't lend you ten dollars.
I love that man, but I also love to drink away my Sunday afternoons. I'm tired of picture-perfect "love thy neighbour" stories when this is what it looks like for me to love an actual neighbour. I could have been more gracious.
The Jesus who rejected fame, power, and wealth sided with the lowly and hungry. I cast my lot with the same crowd and that includes Joey. There I discover my own weakness and find that Jesus sides with me too.
Naomi Wildflower is a coffee snob, an urban cyclist, and an Episcopalian. While once a Torontonian, she currently lives in the beautiful neighbourhood of Kensington in Philadelphia, Pennsylvania.






We'd like to hear from you. Send your questions, comments, and feedback about Lent for Skeptics to lentforskeptics [at] geezmagazine [dot] org


Return to Lent index page
Editor of Lent for Skeptics: lentforskeptics [at] geezmagazine [dot] org